Our Mission
To protect and enhance the quality of life of our residents and the unique environment of our area by establishing programs and policies which integrate sustainability into Town governance and planning, at the same time we want to encourage and enable Town residents and businesses to adopt sustainable practices.
A message from Supervisor Linda Puglisi to the Cortlandt Community,

Sustainability is the promise to our children and grandchildren that they will inherit a tomorrow that is at least as good as today and hopefully better. Achieving this promise will call for the participation of each and every one of us. Our Town has a long-standing record of environmental stewardship exemplified by our leadership in protecting open space, natural resources, and smart growth practices. The Town Board and I are fully committed to this important effort and we look forward to your participation in becoming a sustainable community.
---
Archived Green News and Events
Sustainable Cortlandt Update - Recent report on our progress toward becoming a sustainable Town of Cortlandt. Sustainable Cortlandt Update June 2010


Cortlandt Lunch & Learn Series The Lunch & Learn Series is organized by the Cortlandt Green Team with the purpose of learning together about ways to sustain the natural environment in our town. Events are held at Town Hall in the General Meeting Room.

The Town of Cortlandt Earth Day celebration was a great success! The community picked up supplies to clean their neighborhoods; over 150 residents dropped off their e-waste at the Community Center and 50 children participated in the Earth Day poster contest. The Cortlandt Green Team picked 10 winners, who received awards and prizes at the Town board meeting on April 20th. Congratulations to all who participated!!
It only takes your cell phone an hour or two to charge, so don't leave it plugged in overnight.

As the days get hotter, close curtains to block out the sun and prevent it from heating up your home.

Drive off as soon as you start your car's engine. Modern engines don't need much time to warm up, so idling creates unnecessary pollution and mechanical wear.

Pay your bills on line and save paper and trees.

Choose Energy Star qualified appliances, which use 10-50 percent less electricity than standard models.

CORTLANDT GREEN TV! See schedule on channel 78.
A Carbon Free Home - powered by the earth (geothermal) and the sun (solar panels)

A Home Energy Audit - a Cortlandt home built in 1972 in need of upgrades

Not for Adults Only - What some Lincoln Titus 4th graders are doing to save the environment

The Cortlandt Green Team - Cortlandt's efforts to reduce energy consumption and "green" Town Hall
February 12, 2009 - Cortlandt Town Board announces energy reduction goal of 25% by the year 2012
Environmental Preservation
This section is devoted to Town of Cortlandt's approach to the preservation of the environment. It is many faceted. This is the first of the reports you will find under the titles: WHY and WHERE and HOW?
Why?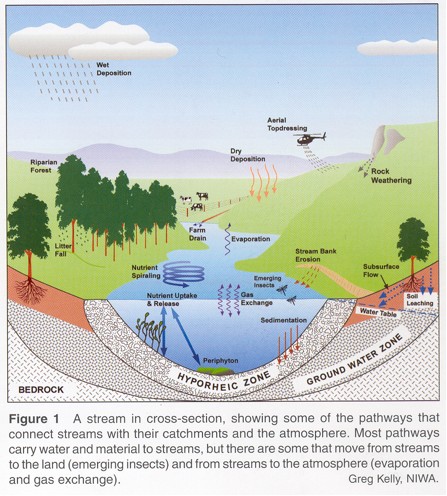 Where and How?
On Saturday, May 16th, 2009 volunteers planted approximately 200 native trees and shrubs at Hudson Highlands Gateway Park in the Town of Cortlandt to help protect the Annsville tributary. A vegetated buffer improves stream health and water quality by filtering and slowing pollution runoff; preventin soil erosion; providing upland habitat; contributing essential nutrients to the food chain; providing woody debris for in stream habitat, and shading the stream to lower water temperatures. Trees were provided through the New York State Department of Environmental Conservation (DEC) Hudson River Estuary Program's "Trees for Tribs" initiative.
Volunteers help to restore and enhance Conservation Easement
In a cooperative effort; technical assistance from the Town, plants provided by NYS DEC Hudson River Estuary "Trees for Tribs" initiative and labor from The Art of Living Foundation 200+ trees and shrubs were planted on a wet morning in late October.
The site was formerly inundated with Japanese barberry and winged euonymus, two of the most prolific invasive plants. Mr. Rinaldi removed most of the invasives in the designated area prior to planting. The crew of volunteers helped to restore and protect an important "town held" Conservation Easement that protects Dickey Brook, a tributary that flows into the Hudson River. The health of trees will be monitored yearly.
Protecting Trees, Innovative Forestry Technique
Verizon was required to use an air spade to install fiber optics under tree roots rather than damaging roots by traditional use of an excavator. Prior to the use of an air spade the tree would have been removed or the roots cut to accommodate the laying of fiber optics cable.
Eagle Scouts remove invasive vegetation help to promote biodiversity
Yanush Sanmugaraja for his Eagle Scout project and his team of volunteers:
Removed mugwort, (Artemisia vulgaris), a highly invasive plant, which competes with native plants

Removed debris

Realigned the trail

Installed tree tubes

Spread wood chips around the newly planted trees
The trees are not the only treasures. This is a Box Turtle (protective species) found on the property.
Move it or let the tree die?
The sugar maple that used to reside adjacent to the Cortlandt Museum on 7th street was successfully moved to the Verplanck Overlook. This challenging endeavor would not have been possible without the support from DOTS, particularly Bob Feenstra from the Water Department for driving the payloader, the DES tree crew for helping to tie the tree, the mechanics garage for loaning tools and equipment and the willing contractor, Anthony Cesarini.
This tree can now be admired at the Verplanck Waterfront Park.