Strides Against Breast Cancer Walk Information
Page Navigation

Close
Strides Against Breast Cancer Walk Information
(Slogan & logo were designed & drawn by the YC Youth!)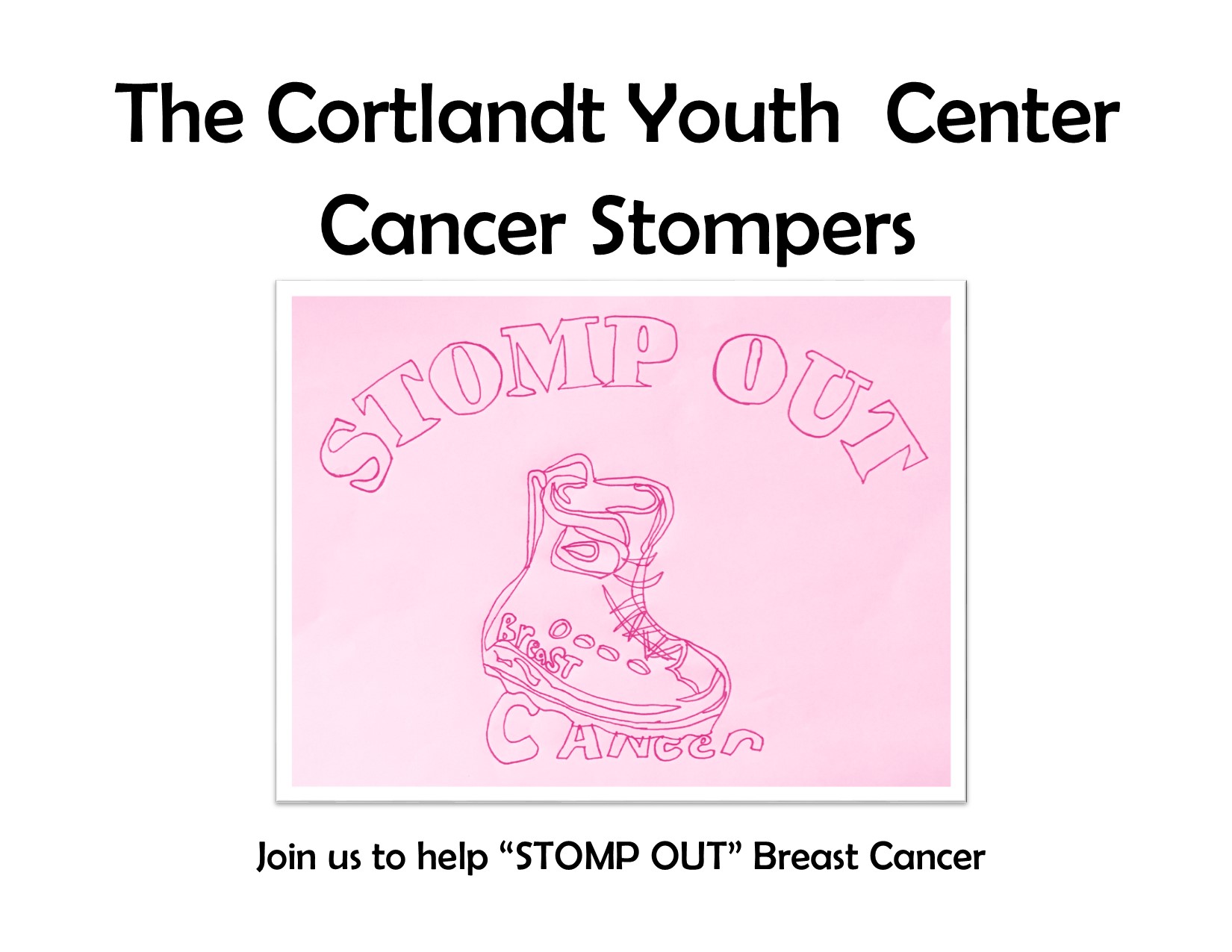 Help us match last year's fundraising goal of $5,000!
To join our team email Offutt at OFFUTTP@TOWNOFCORTLANDT.COM
TV Raffle: The Cortlandt YC Cancer Stompers are raffling off at 55" Vizio TV! Stop by the Family Think Pink Shin-Dig to purchase your tickets. $5 for 1 ticket or $20 for 5 tickets. Drawing will be held on Sunday, October 15. You do not need to be present to win.
2016's YC Cortlandt Cancer Stompers