Please select a year.
Budding Artist: Imogen Sewell
Release Date: February 17, 2023
With the opening of the new exhibition, Budding Artists, at Town Hall we are pleased to highlight the works of the young artists in our midst. The exhibition features work from local student artists, grades: K-12.
Today's featured artist is Imogen Sewell. As a kindergartner, Imogen's works caught my eye with her considered placement and scale of her subjects. When children express themselves the subjects of their works often depict what they enjoy and want to be surrounded with. Imogen's works enthusiastically celebrate her interests and joy in creating.
"My name is Imogen and I am 5 years old. I am an artist and I draw every day. My favorite things to draw are unicorns, butterflies, and the birds in my backyard." -Imogen Sewell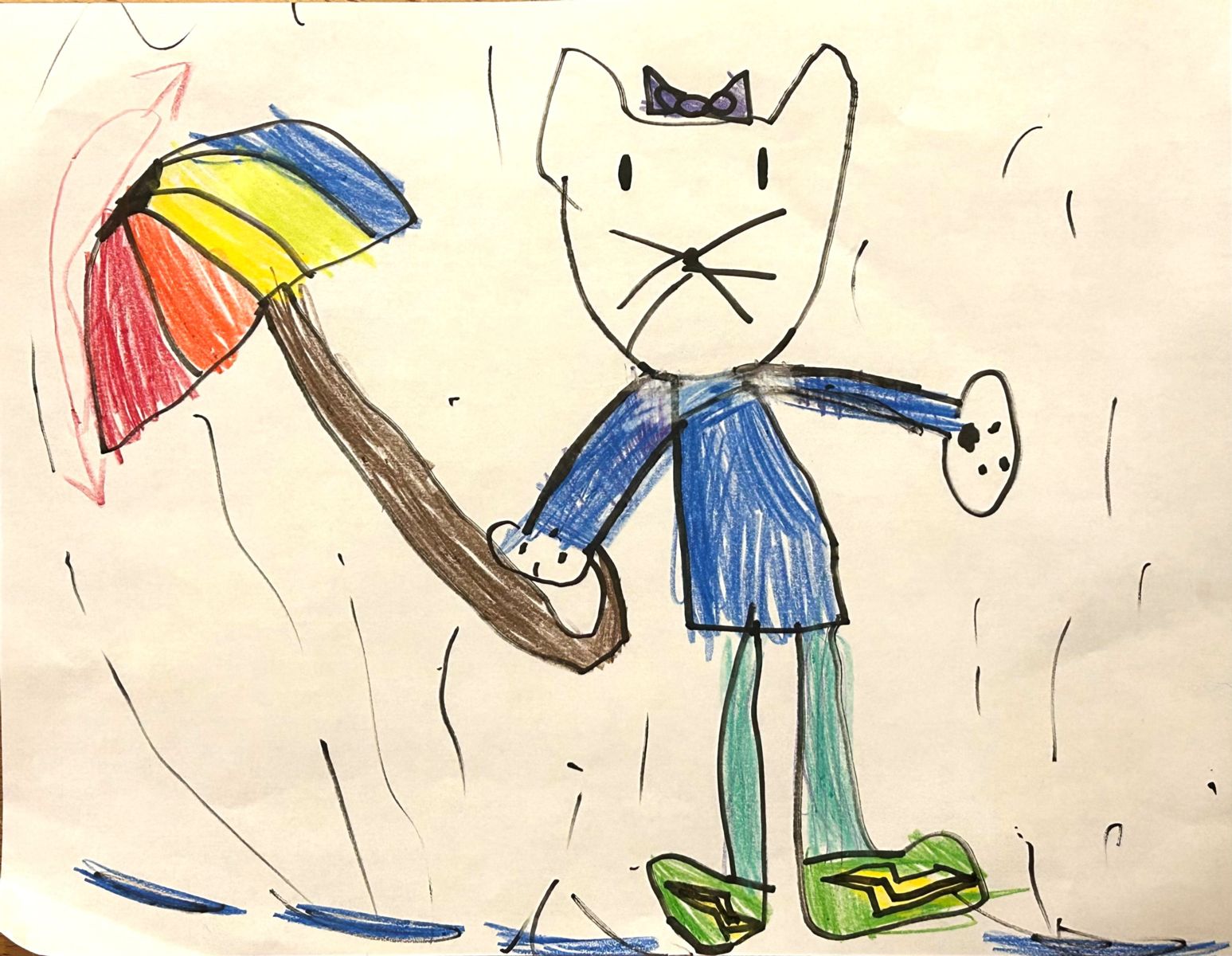 Kitty in the Rain
2022
Ink and crayon on paper
8 1/2 x 11 inches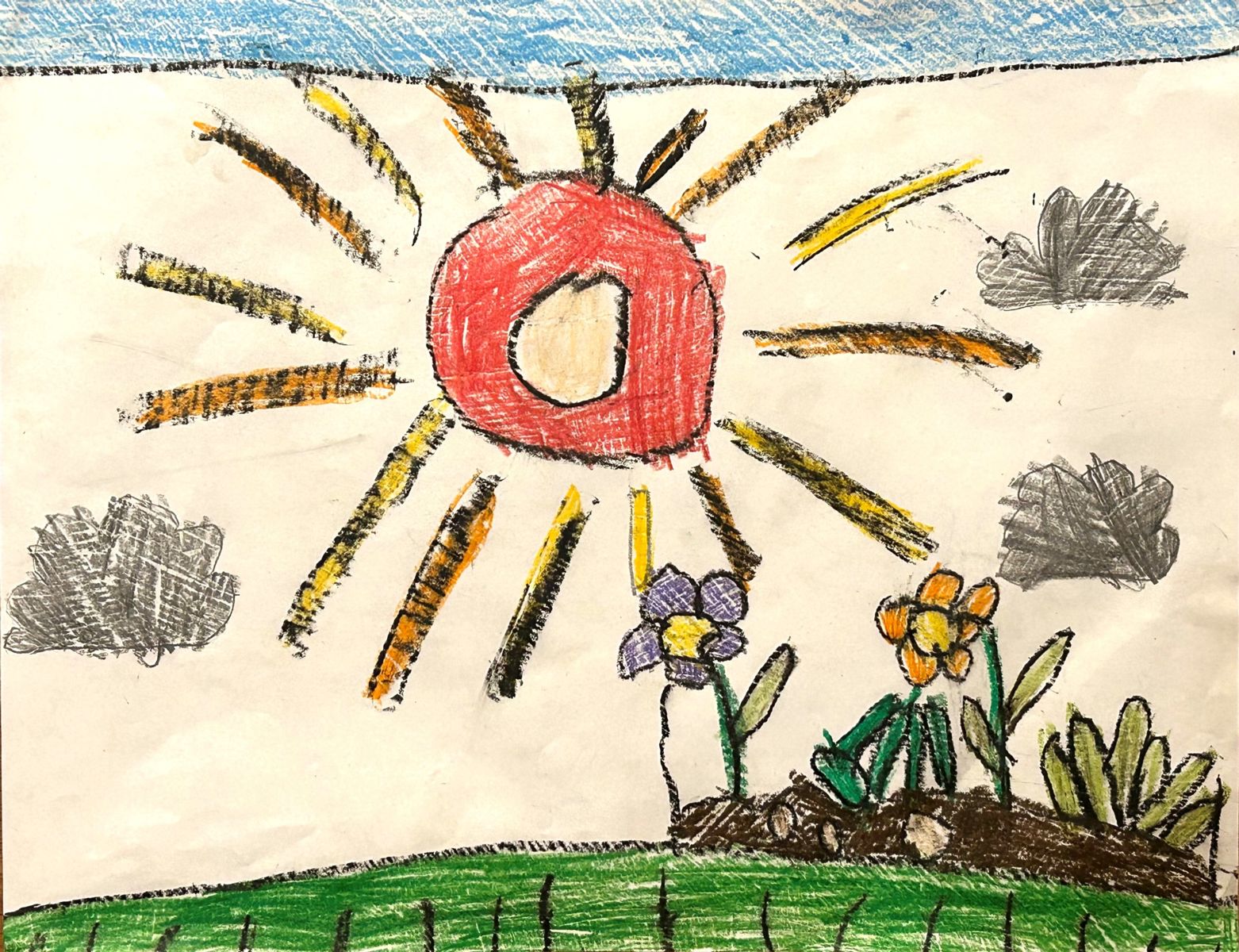 The Garden
2022
Crayon and graphite on paper
8 1/2 x 11 inches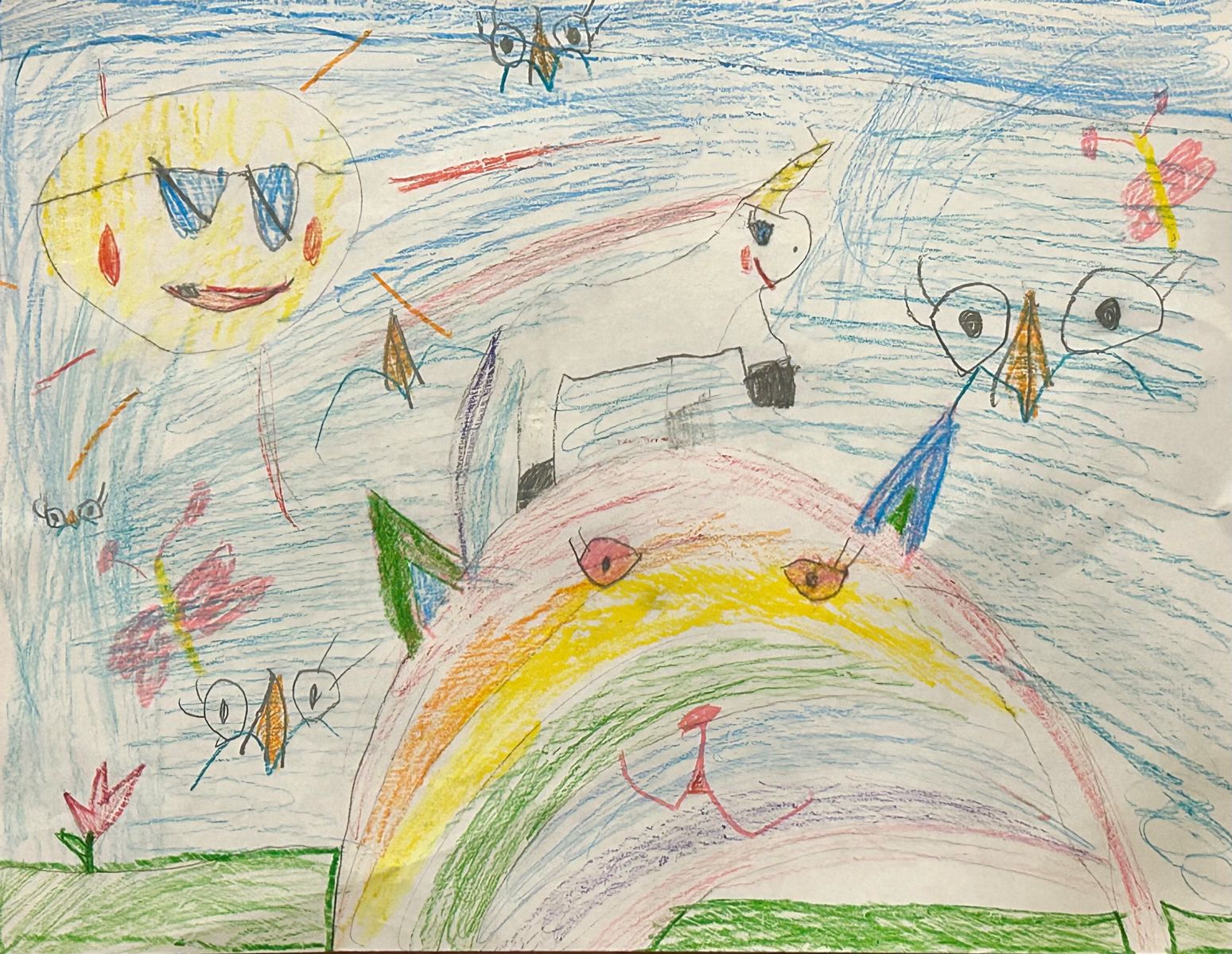 The Rainbow Cat
2022
Colored pencil on paper
8 1/2 x 11 inches