Please select a year.
Budding Artist- Hannah Kachuba
Release Date: February 23, 2023
With the opening of the new exhibition, Budding Artists, at Town Hall we are pleased to highlight the works of the young artists in our midst. The exhibition features work from local student artists, grades: K-12.
Today's featured artist is Hannah Kachuba. Hannah's selected works are expressive self-portraits. They provide a window into the awakening of self-perception and self-representation. The earlier work Self-Portrait, 2022 is a colorful representation of Hannah with expressive line work describing her physical characteristics. In the later work, Me as a Wolf, 2023 Hannah represents herself as a powerful creature with a crown, perhaps as she saw herself when creating the work.
Hannah is a 1st grader. She is always drawing and creating; usually using bright and colorful hues. – Shannon Kachuba, Hannah's mother
Self Portrait
2022
Colored pencil on paper
12 x 9 inches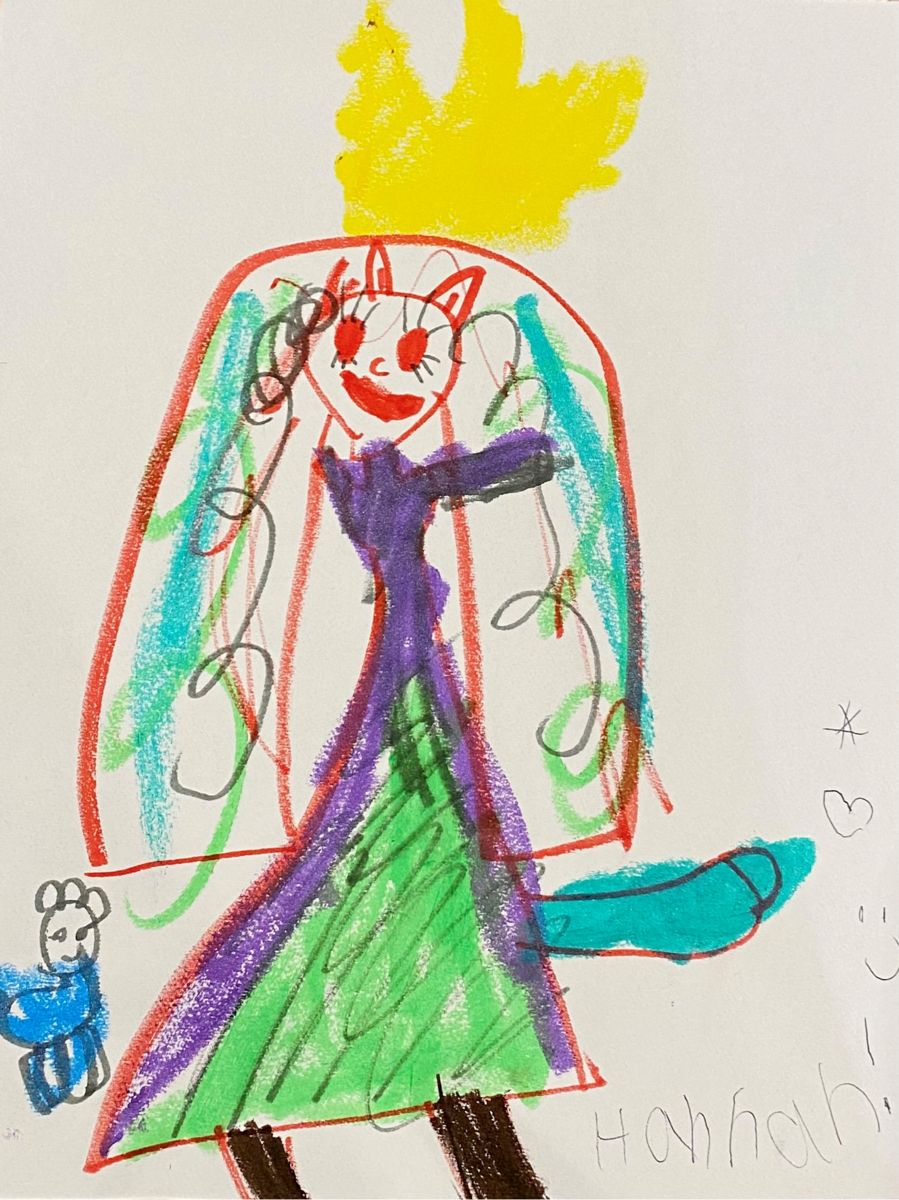 Me as a Wolf
2023
Tempura paint marker on
paper
14 x 11 inches