Please select a year.
Budding Artist: Devon Criscuolo
Release Date: March 01, 2023
Continuing the celebration of the local student artists, grades: K-12, from the exhibition, Budding Artists, at Town Hall. Today's featured artist is 2nd grader, Devon Criscuolo. Devon's work embodies the spirit of the exhibition. With Devon's bright colors and floral work, we can take in all that Spring offers us. A particularly welcome sight as Old Man Winter's thick blanket has fallen upon us.
"Devon is in 2nd Grade. She loves art, especially drawing and pastel. She also loves being in nature, taking inspiration from the outdoors for her pieces. When not drawing, she enjoys being active with her parents and younger brother and taking care of her pets, Maggie (dog) and Gillies (cat)." -Tracy Criscuolo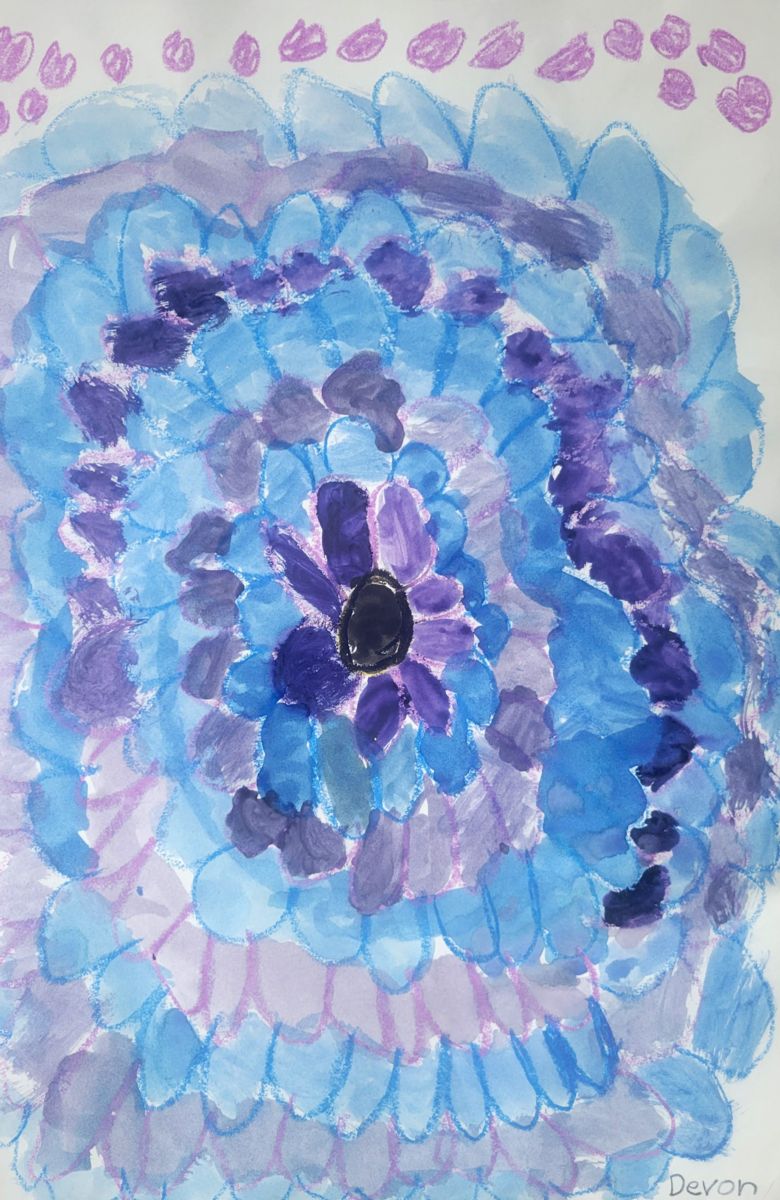 Blue & Purple Flower
2022
Pastel, watercolor, acrylic on
paper
18 x 12 inches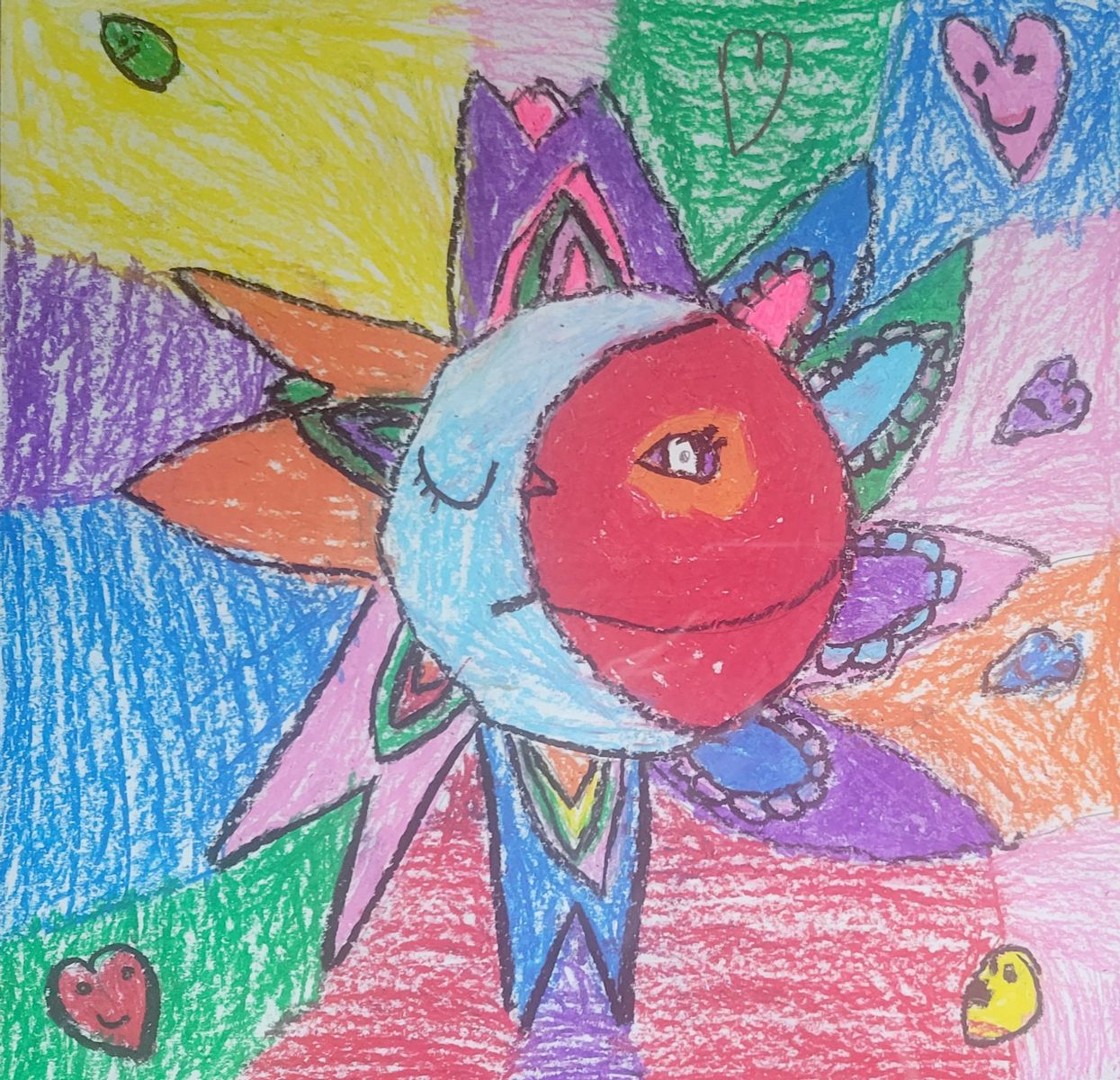 Sun & Moon
2022
Pastel on paper
12 x 12 inches