Please select a year.
Budding Artist: Jack Dainack
Release Date: March 17, 2023
Continuing the celebration of the local student artists, grades: K-12, from Budding Artists, currently on view at Town Hall through May 4th. Today's featured artist is 3rd grader, Jack Dainack.
Jack's work is a delight to take in. Our eyes are rewarded with exuberant color, bold lines, and considered details. Like a carefully planned garden, Village in Springtime, is simultaneously a scene and its discreet parts. It can be enjoyed as a whole, as individual parts, or as both. All rooting the viewer in a place of Jack's devising.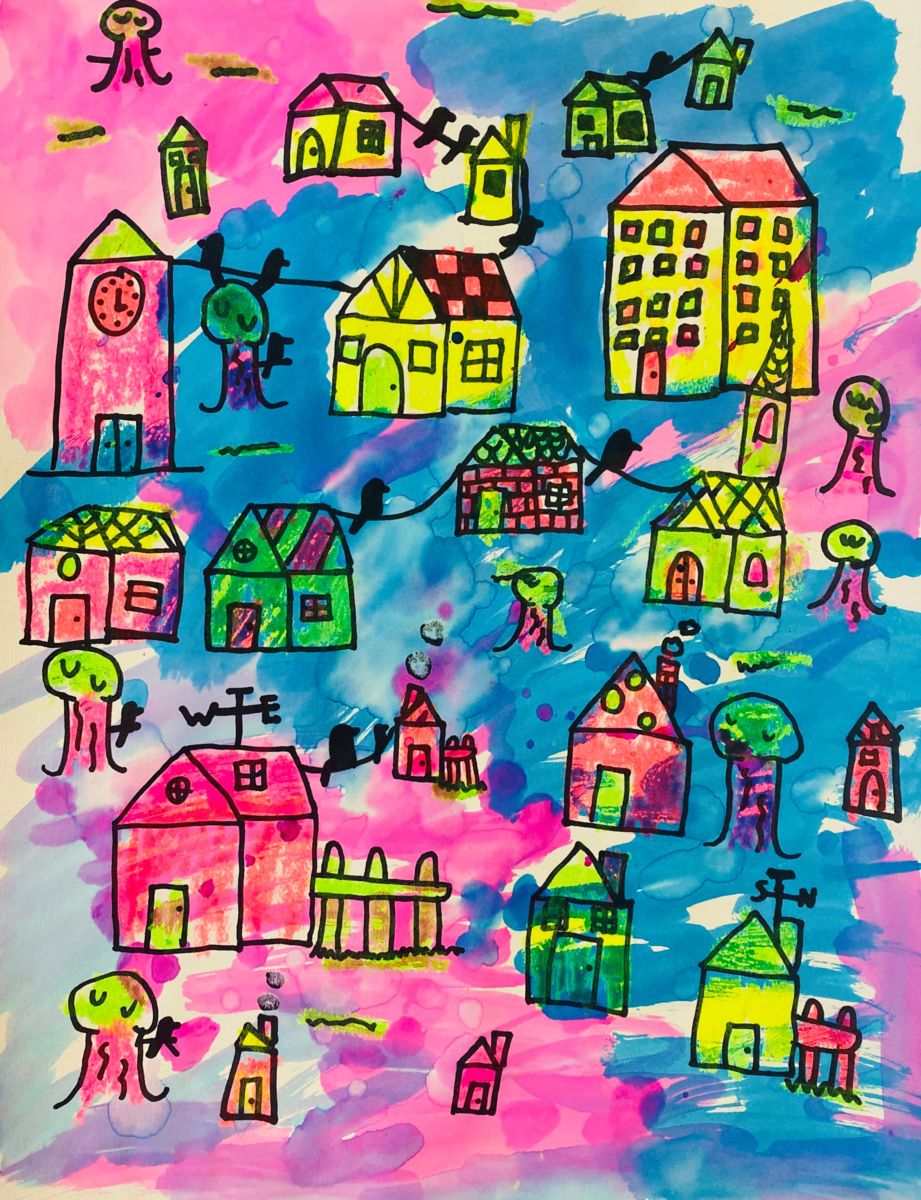 Village in the Springtime
2022
Marker, oil pastels, and watercolors on paper
12 x 9 inches