Please select a year.
Budding Artist: Donald Kachuba
Release Date: March 23, 2023
Continuing the celebration of the local student artists, grades: K-12, from Budding Artists, currently on view at Town Hall through May 4th. Today's featured artist is Donald Kachuba.
Watercolors as a medium are notoriously challenging to master. They require speed, deft brush handling, and patience. Donald's use of watercolors in this work rewards us with glorious veils of color that wash into the next to new effect. Each veil, a delicate layer of pigment, similar to a newly budding leaf in its transparency and like gazing up at a newly formed leaf with its neighbors on a branch, we have the opportunity to gaze at both the part and the whole with great delight.
Donald is a 4th grader. He loves drawing and creating art pieces and is also a budding movie maker. - Shannon Kachuba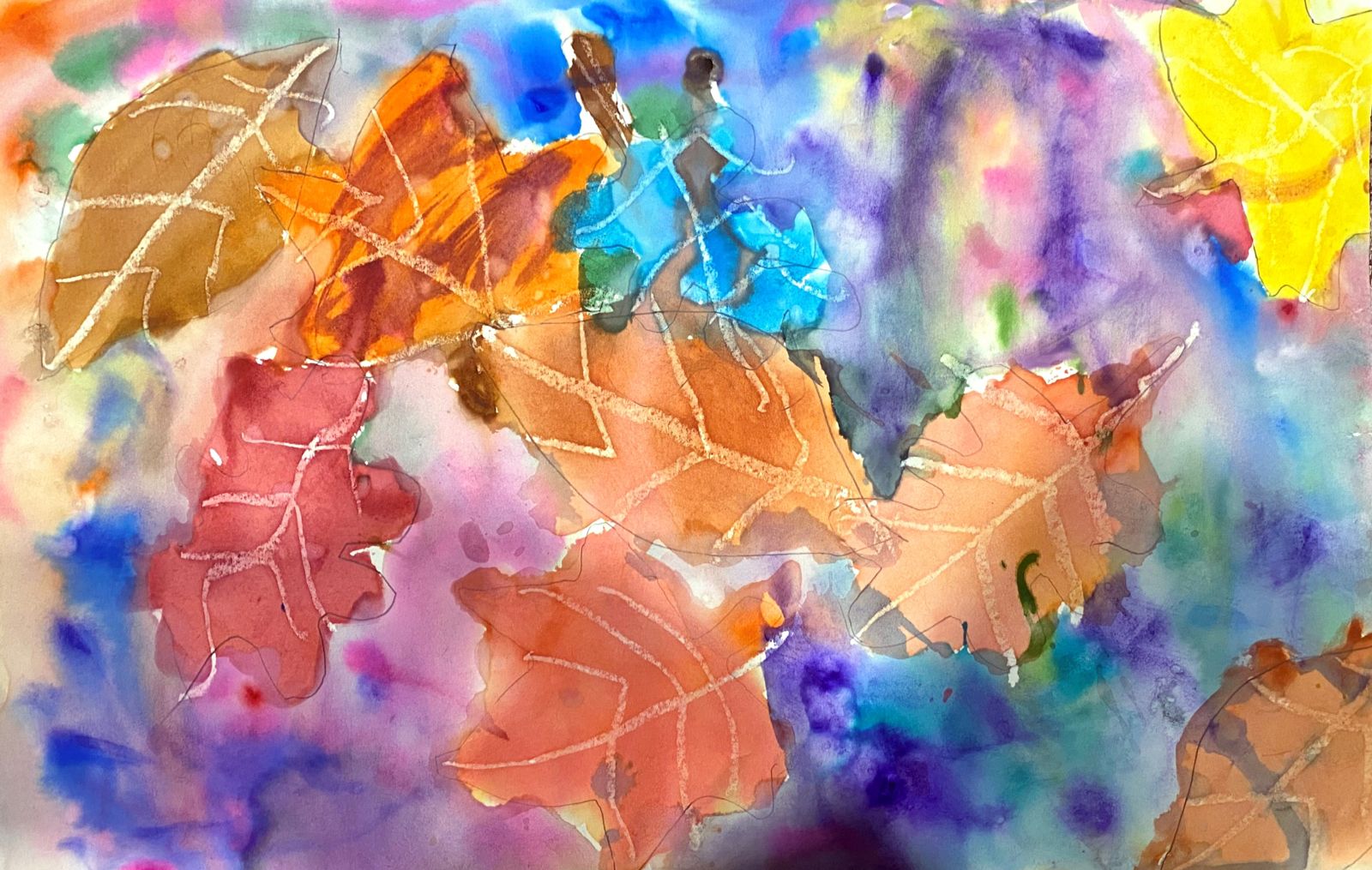 Fall Collage
2022
Watercolor on paper
12 x 18 inches