Please select a year.
Budding Artist: Isabella Jimenez
Release Date: April 04, 2023
Continuing the celebration of the local student artists, grades: K-12, from Budding Artists, currently on view at Town Hall through May 4th. Today's featured artist is 6th grader, Isabella Jimenez.
The subjects of Isabella's work embrace her love of the outdoors. She captures the essence of the natural world while experimenting with a variety of mediums and marks. The nature of her chosen mediums makes careful planning and execution of the works a requirement. Without her care and attention the mediums have the potential to render her subjects illegible. Instead, we are gifted with a luminous sky, calligraphically defined trees, and a shaggy stag that has not lost its winter coat in Loner Stag.
"I love the outdoors and art. It is my dream to attend New York's Fashion Institute of Technology." - Isabella Jimenez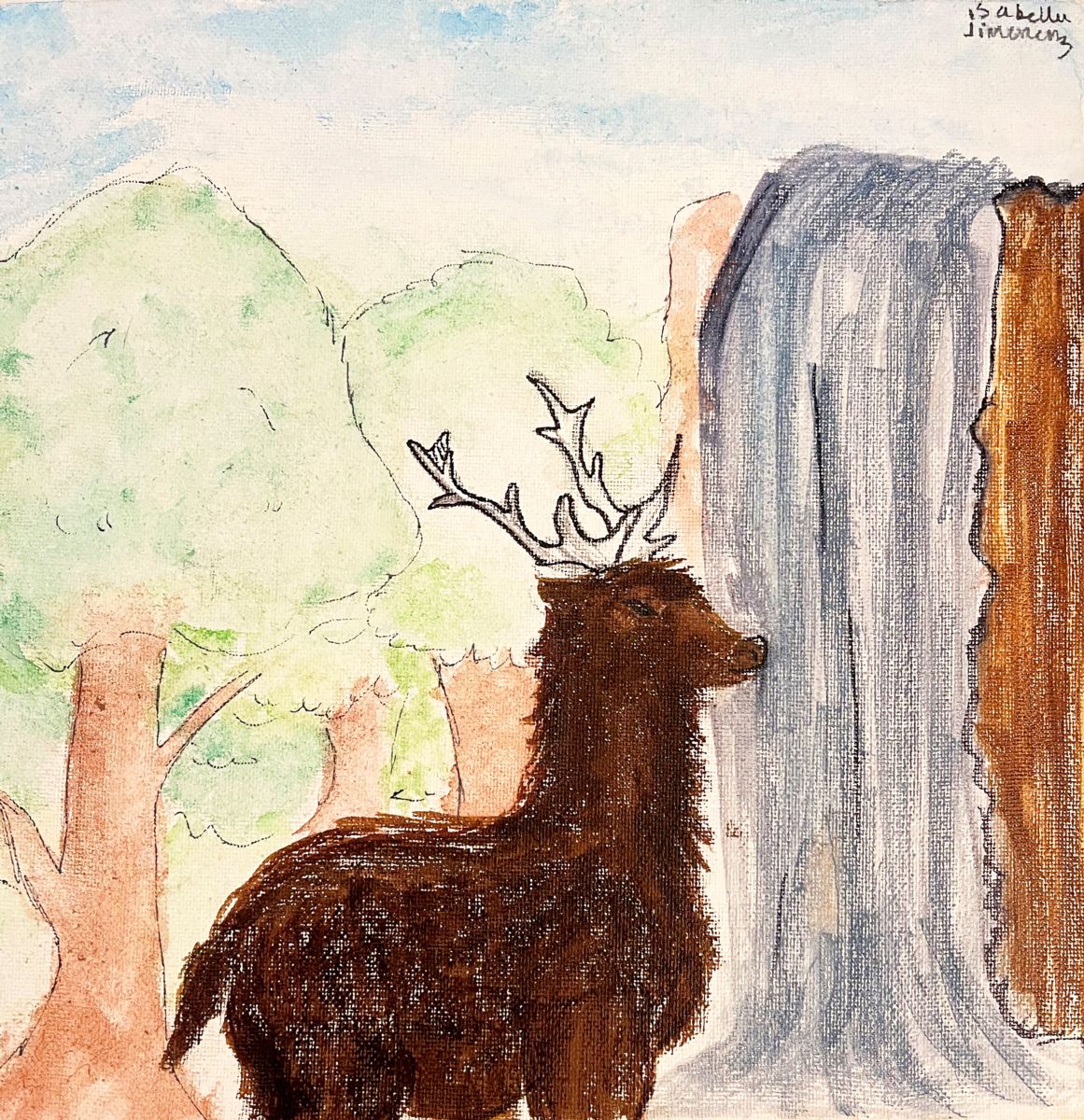 Loner Stag
2022
Marker, ink, and watercolor on canvas
12 x 12 inches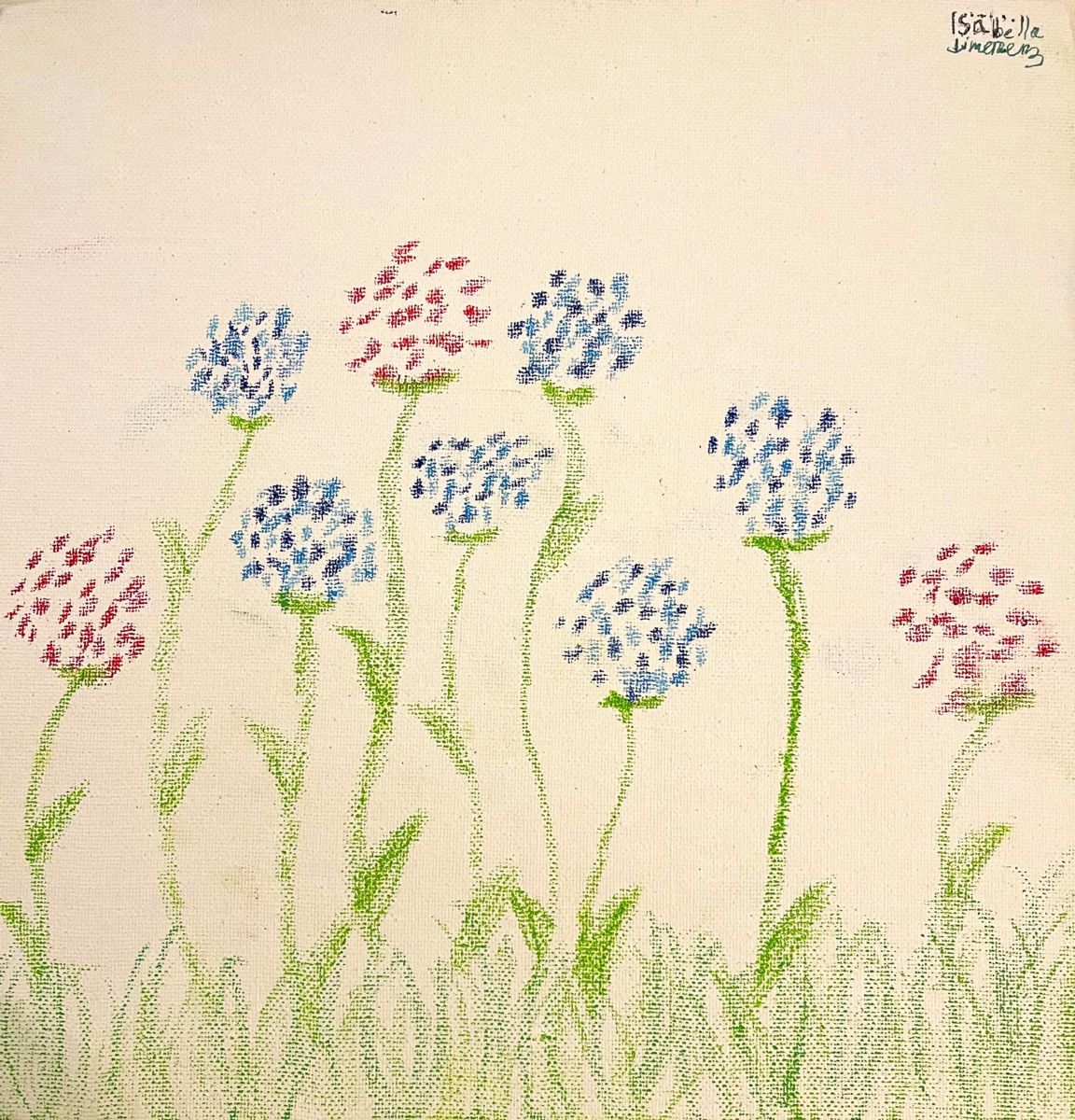 Beautiful Flowers
2022
Oil pastel on canvas
12 x 12 inches