Please select a year.
Towards Abstraction Artist: Chele Coyne
Release Date: May 23, 2023
This week we are pleased to feature the artists from the recently opened exhibition, Towards Abstraction, currently on view at Town Hall. We encourage everyone to stop by to enjoy the works of our community members.
The first of this week's featured artists is Chele Coyne. Strictly defined, abstraction in painting is a total lack of representational imagery in a work. However, in Chele's work, Biome, representational forms are densely layered in an overall composition that results in a work that resists the representational label of landscape. Her work creates an impression of place and time with her marks functioning both as recordings of representational information and pattern.
I am a painter, potter, poet, and photographer, who lives with the aftermath of a traumatic accident. My paintings, photographs and ceramic sculptural works celebrate the extraordinary biodiversity still to be found even in urban and suburban environments. Depicting living and extinct life forms from across geologic time, I explore the vulnerability of nature and our precious wild spaces to urbanization and development in this era or global pandemics and accelerated climate change. -Chele Coyne
You can view other works by Chele Coyne on Instagram: @lunachele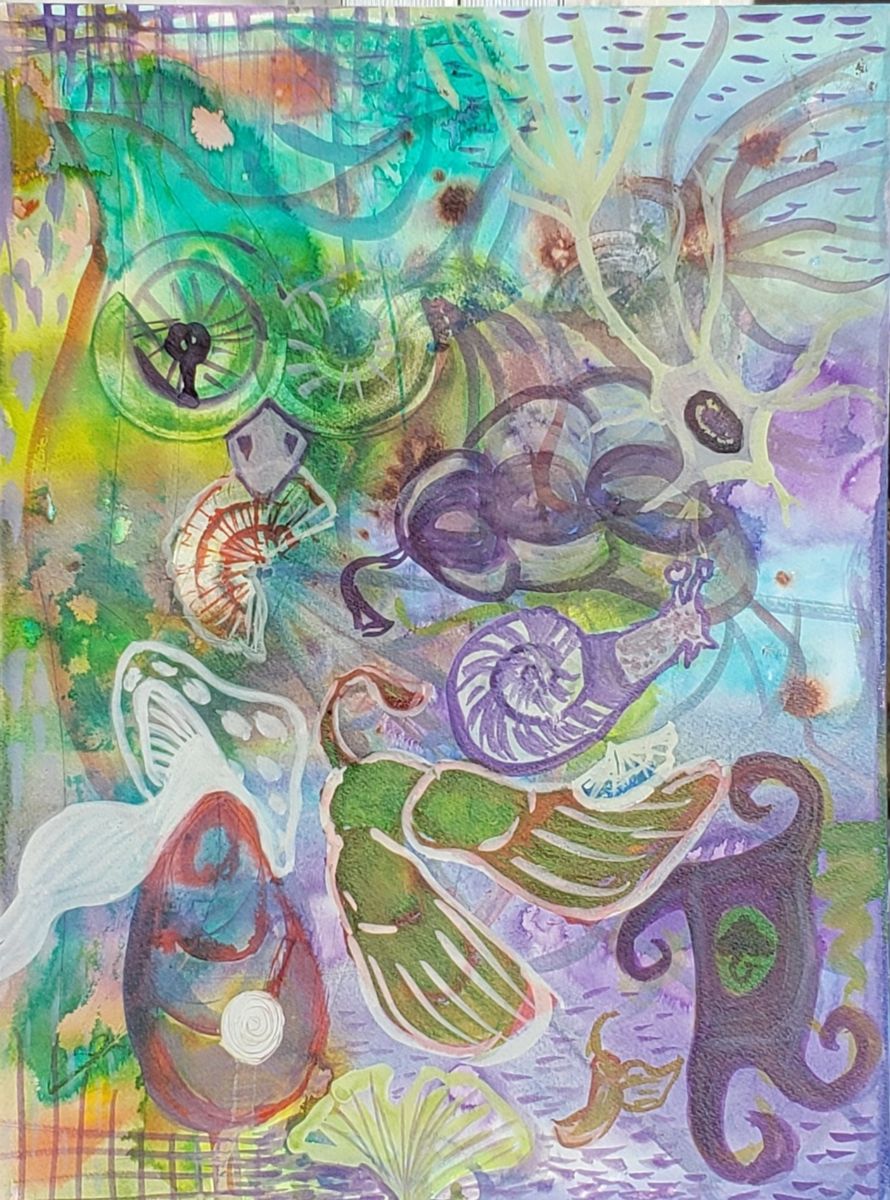 Biome
2023
Acrylic and ink on Canson Artboard
16 x 12 inches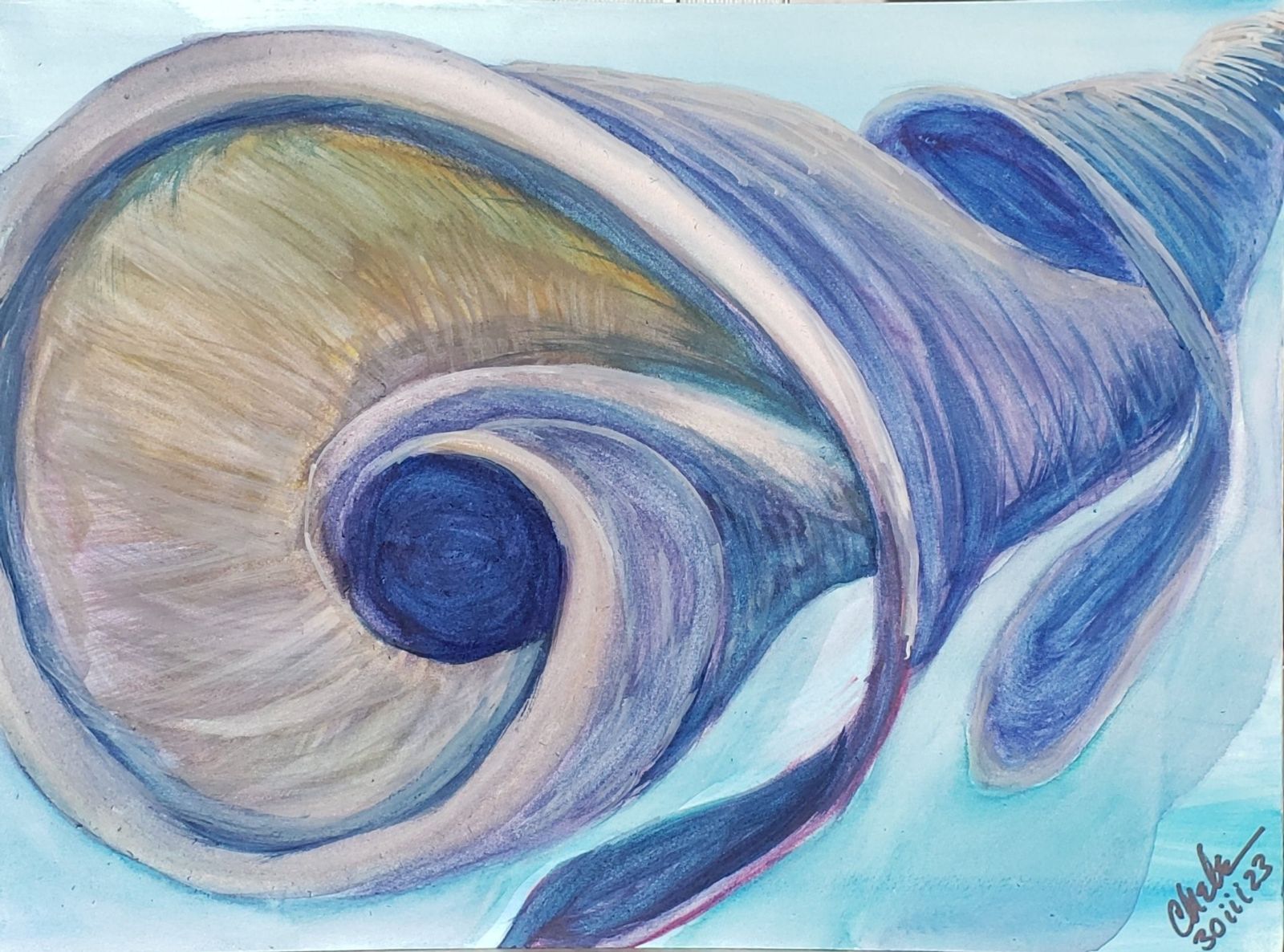 Eternal Spiral
2023
Watercolor and gouache on Canson Artboard
12 x 16 inches