Please select a year.
Towards Abstraction Artist: Raine Parker
Release Date: May 25, 2023
The second of this week's featured artists is Raine Parker. Raine's work is another piece in the exhibition that leans towards abstraction. It is one that engages the viewer with a recognizable underwater landscape that employs formal masses of color and broad marks to create a surreal cartoonish landscape. Her brushwork suggests rather than quotes, leaving space for the viewer to enjoy work as a whole or to enjoy the discreet interactions of color and form.
As a student athlete in high school, it's hard to find a balance between academics and life. However, I always find time for art. I like to paint and draw things with many colors and often include characters. – Raine Parker
For sales inquiries on this work or to view other works by Raine Parker, please check out her Instagram: @souparo.artz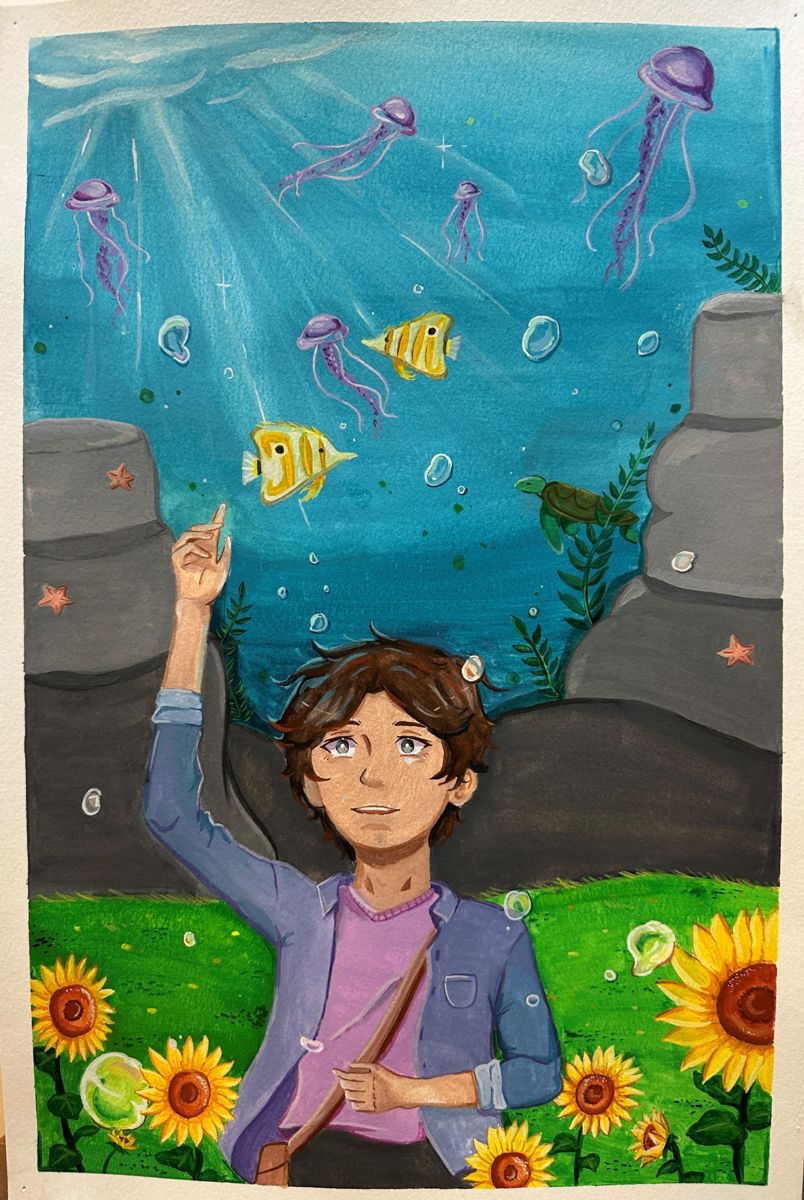 Beneath the Waves
2023
Watercolor and gouache on paper
18 x 12 inches