Please select a year.
Towards Abstraction Artist: Tara Pasciucco
Release Date: May 30, 2023
This week's featured artist from the exhibition, Towards Abstraction, on view at Town Hall is Tara Pasciucco. Tara's works occupy a liminal space, not quite representational and not quite abstraction. The paint and collaged elements on her canvases are simultaneously used to describe forms and exist as materials. Her brushwork refines the representational details shaping an image distinct from the ground with a loose handling, that heightens the technical qualities of the paint. Tara's works provide space to contemplate the concept of both/and over either/or.
I am an art therapist working with people struggling with addiction, trauma, and mental illness. Art is a vehicle for healing. I use it for myself and is also a tool used for my patients to explore and navigate through their own self-discoveries and healing. – Tara Pasciucco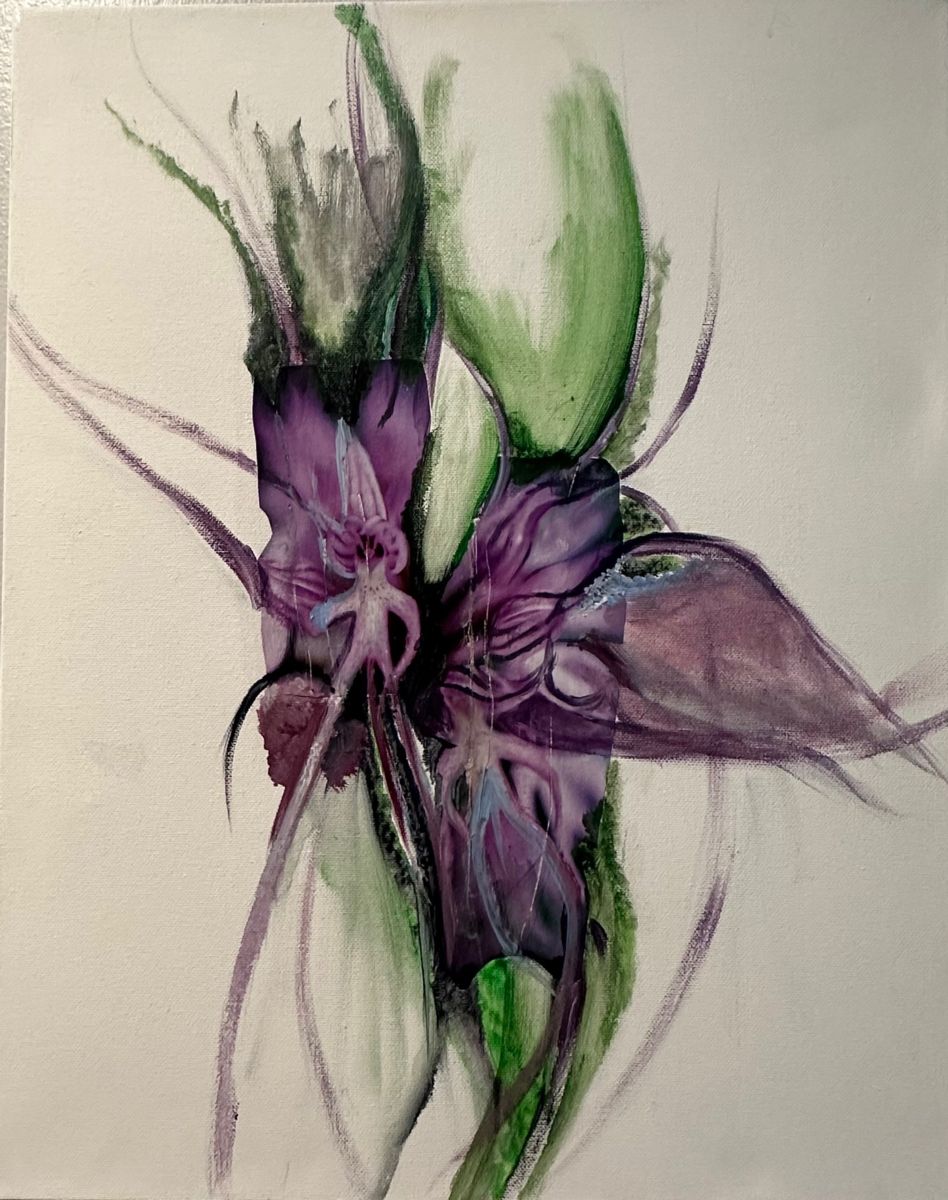 Finding Manny
2021
Acrylic and collage on canvas
20 x 16 inches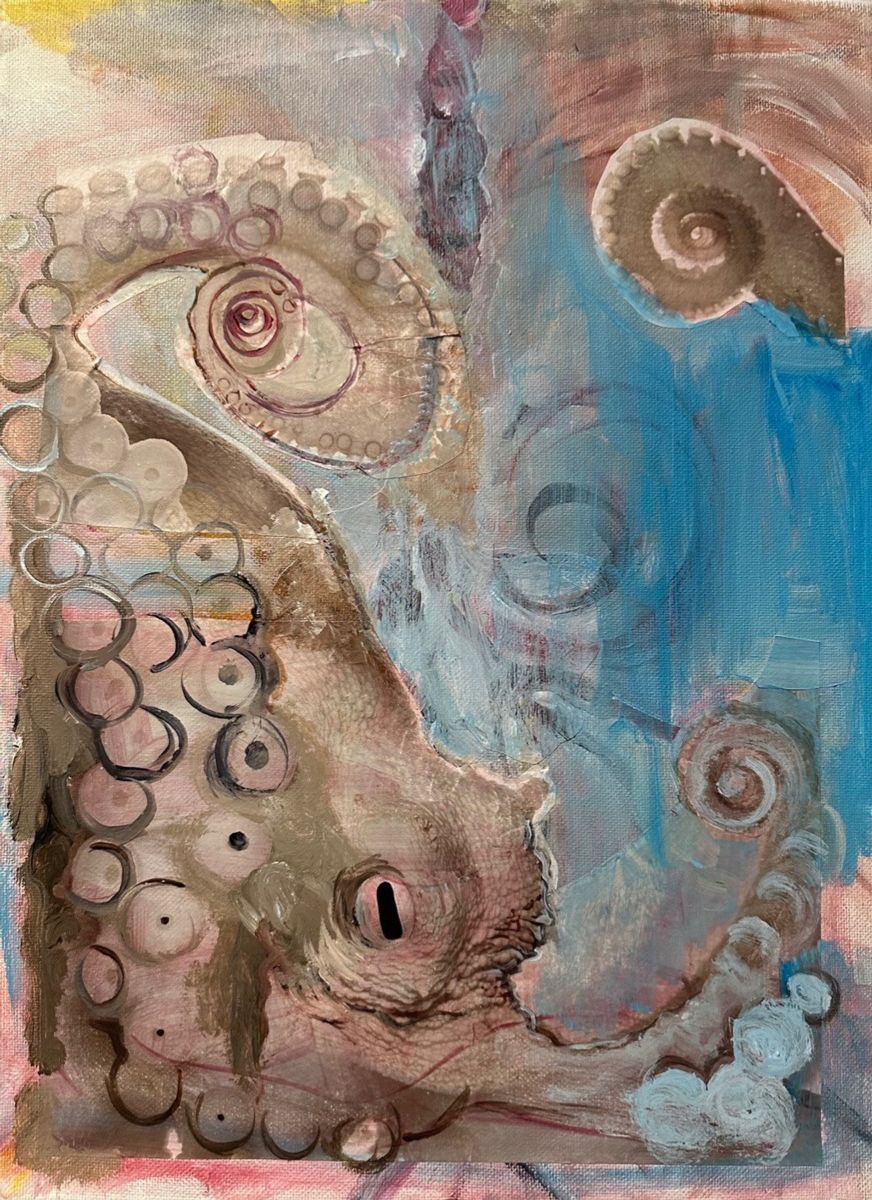 Nothing to See
2022
Acrylic and collage on canvas
16 x 12 inches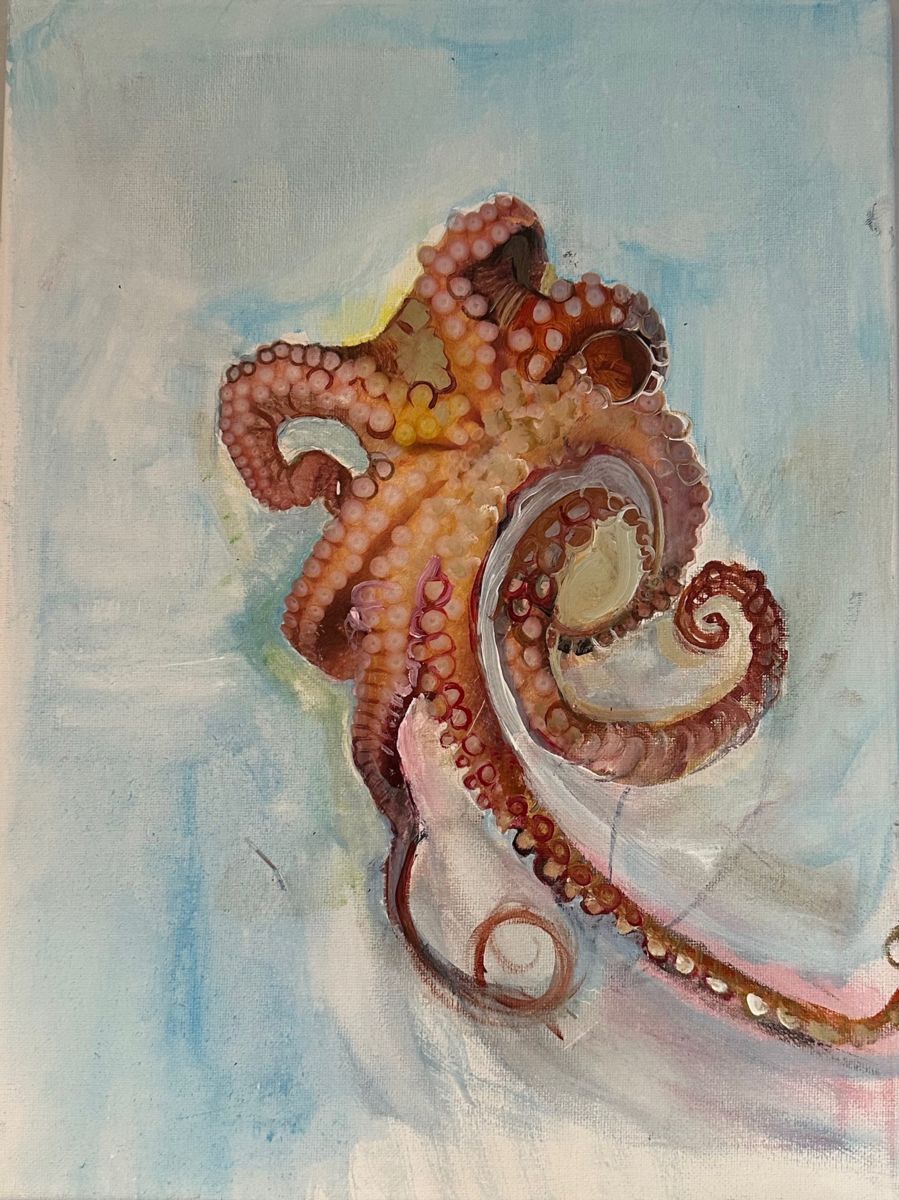 Wishful Thinking
2022
Acrylic and collage on canvas
16 x 12 inches