Please select a year.
Towards Abstraction: John Cox
Release Date: June 08, 2023
The second featured artist of the week from Towards Abstraction, the exhibition now on view at Town Hall is John Cox. John's works lay bare the process of painting. At its heart, painting is the action of applying pigment suspended in a medium to a surface. John's work relies on the relationships established by his process to arrive at a final composition. Yet with nothing more than pigment applied to a surface, viewers may glimpse the churn of waves in Atomic Tide, mountaintops in Twin Peaks, or be met with a wall of noise or interference in Broken Machines.
"My interest lies in translating the experience of digital disorder into gestural marks, loosely mimicking wave patterns. Initially drawing from TV static and garbled video game graphics, my visual sources now range from glitched out video games to Japanese wood block printing. Employing the formal elements of painting, color, and composition to construct an image allows work to draw on the rich tradition of abstract painting." -John Cox
To inquire about these works or view others by John Cox, please check out John's website: www.johncox.art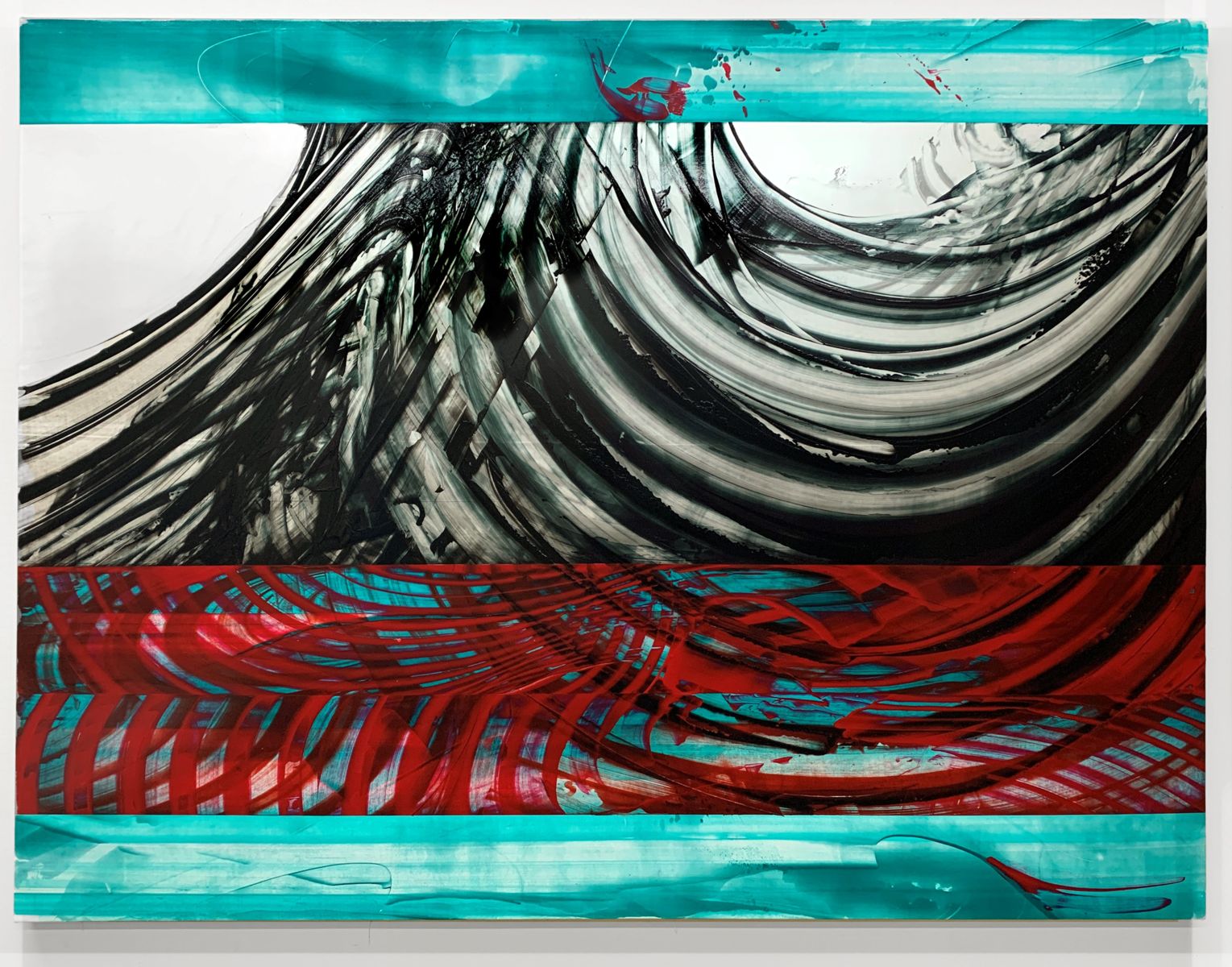 Atomic Tide
2022
Acrylic on canvas
45 x 60 inches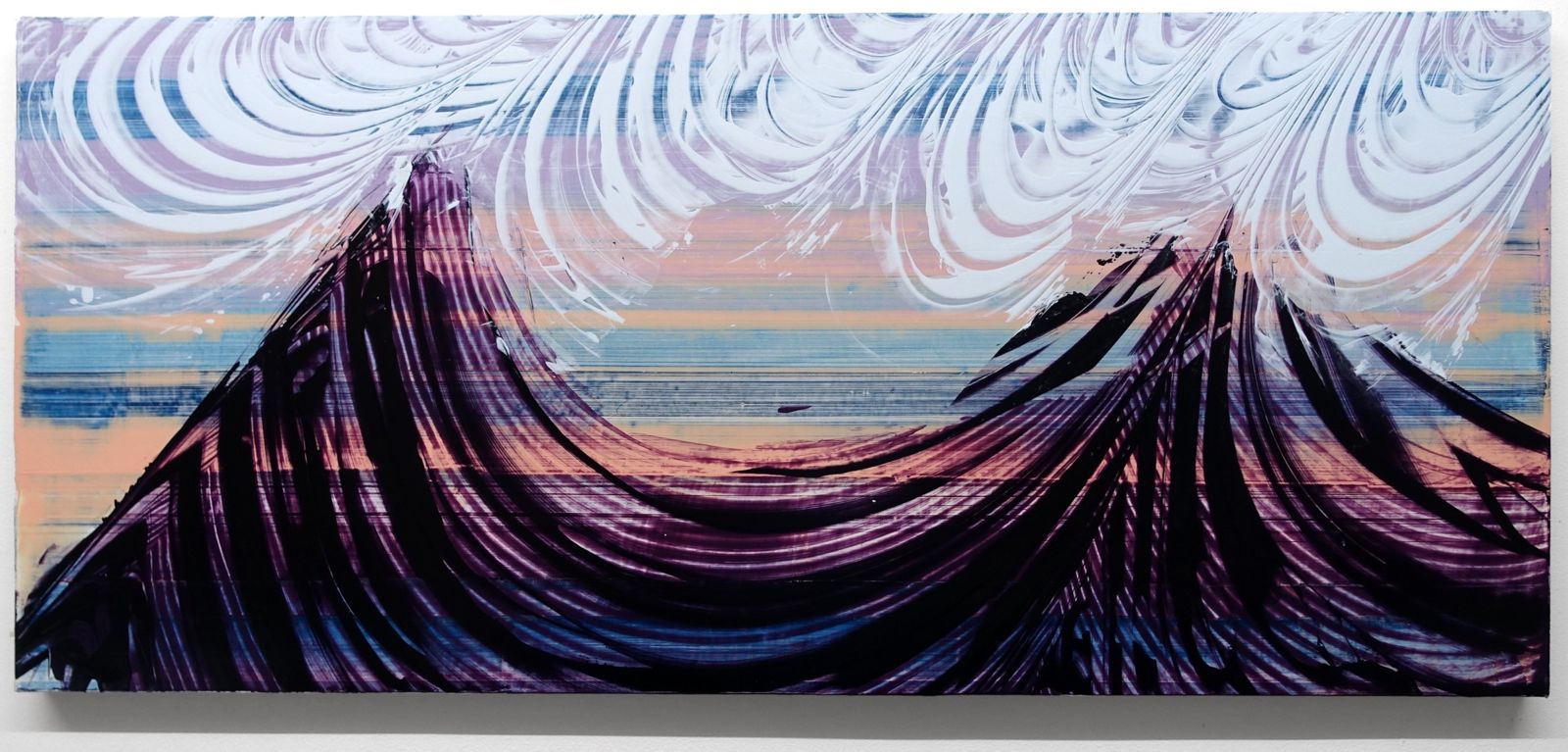 Twin Peaks
2020
Acrylic on canvas mounted on panel
18 x 42 inches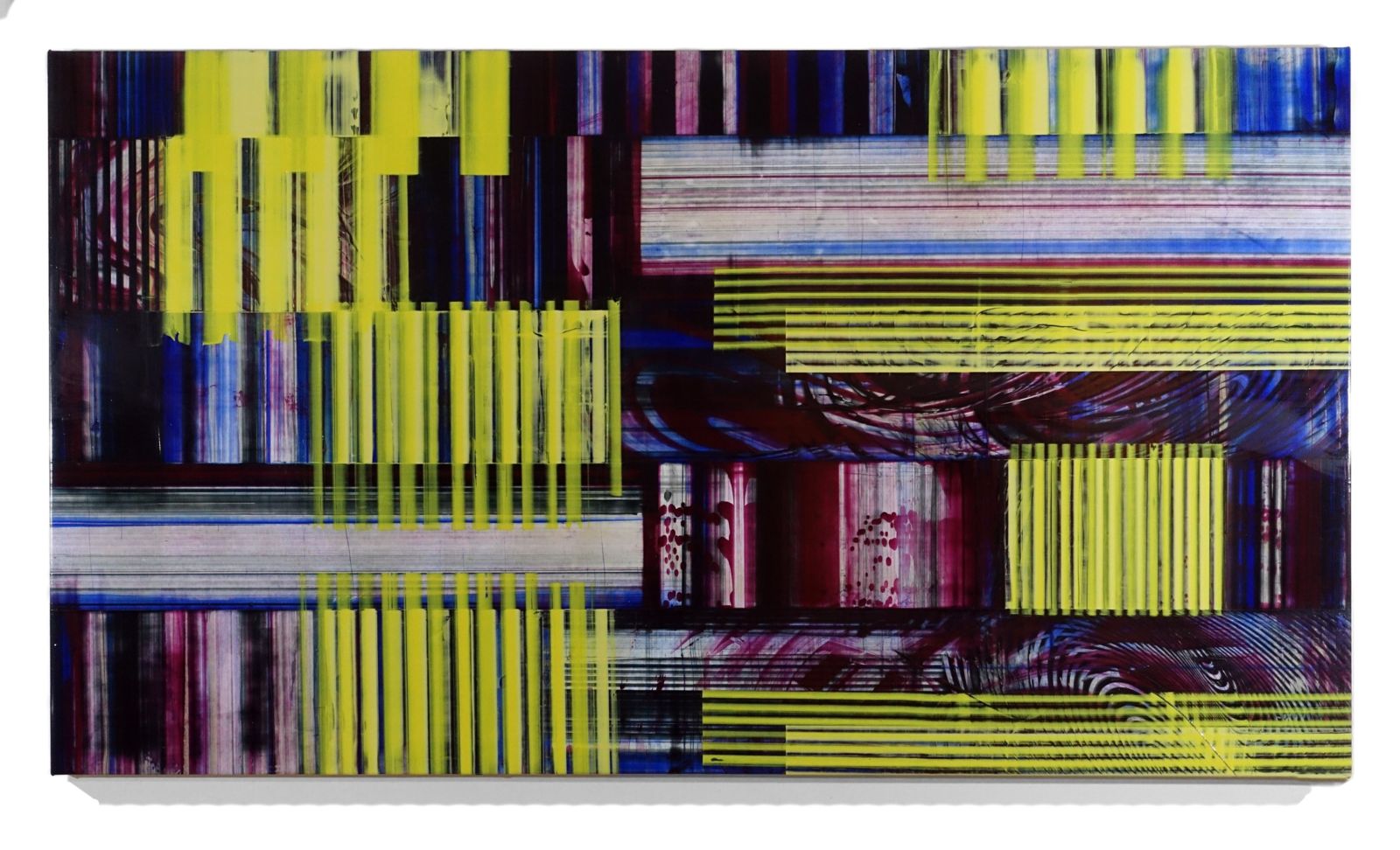 Broken Machines
2023
Acrylic on canvas
40 x 72 inches

Fist Full of Water 01
2021
Acrylic on canvas
15 x 54 inches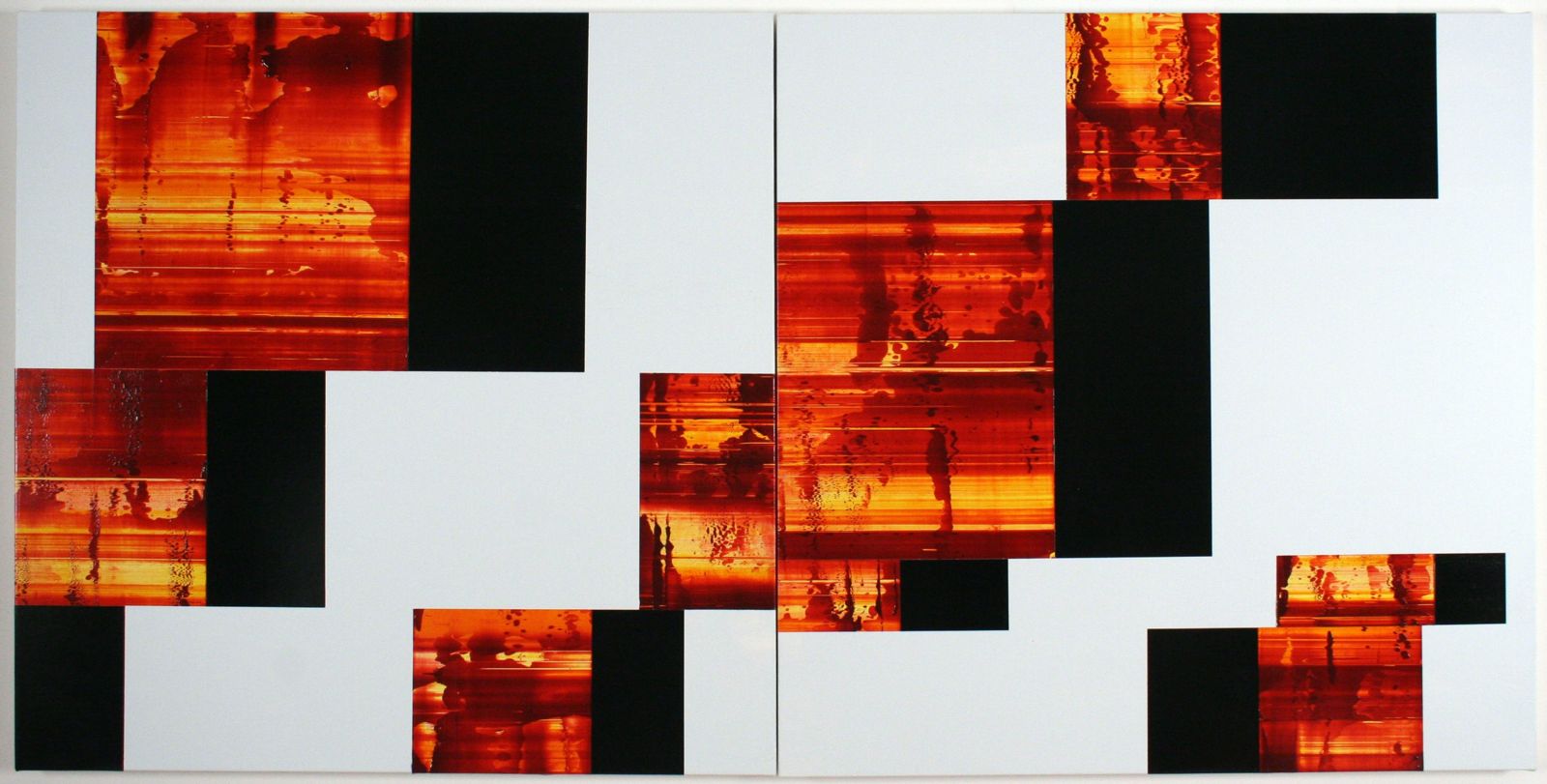 Burn & Lap 01
2007
Acrylic on canvas
Diptych: 32 x 64 inches