Please select a year.
Towards Abstraction: Stefano Luigi Guida
Release Date: June 22, 2023
This week's featured artist from the exhibition, Towards Abstraction, now on view at Town Hall is Stefano Luigi Guida. Stefano's works serve as a counterpoint to Joseph Middlebrook's works in this exhibition. Stefano's hand is ever present in his works. Without his expressive marks and applications of non-traditional painting materials, his works would read as reproductions with their graphic and bold lines. With his energetic marks Stefano hints at the world beyond his paintings. The works serve as a record of his speed and energy as an artist.
"I'm a first generation Italian-American multi-media artist originally from Yonkers, New York and currently work as a Teacher at Hendrick Hudson High School. My background is in History and Art History and I have been painting since 2015. Since then, I've had upwards of 50 exhibitions throughout the tristate area. My work is typically figurative abstraction inspired by the art historical canon, 90s cartoons, and the natural world." - Stefano Luigi Guida
To inquire about these works or to check out other works by Stefano Luigi Guida, please follow him on Instagram: @a.huge.aardvark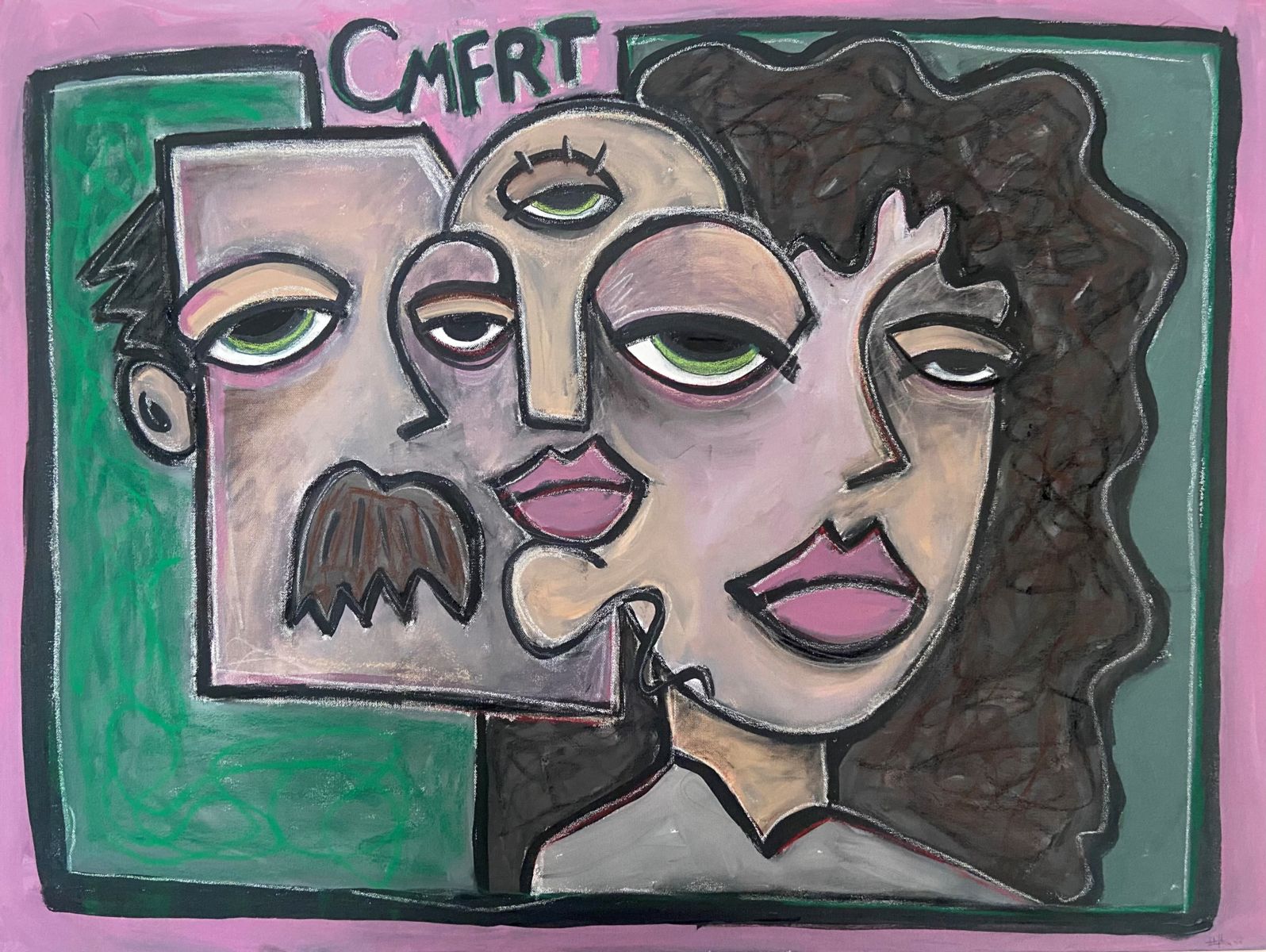 Comfort
2022
Acrylic and charcoal on canvas
30 x 40 inches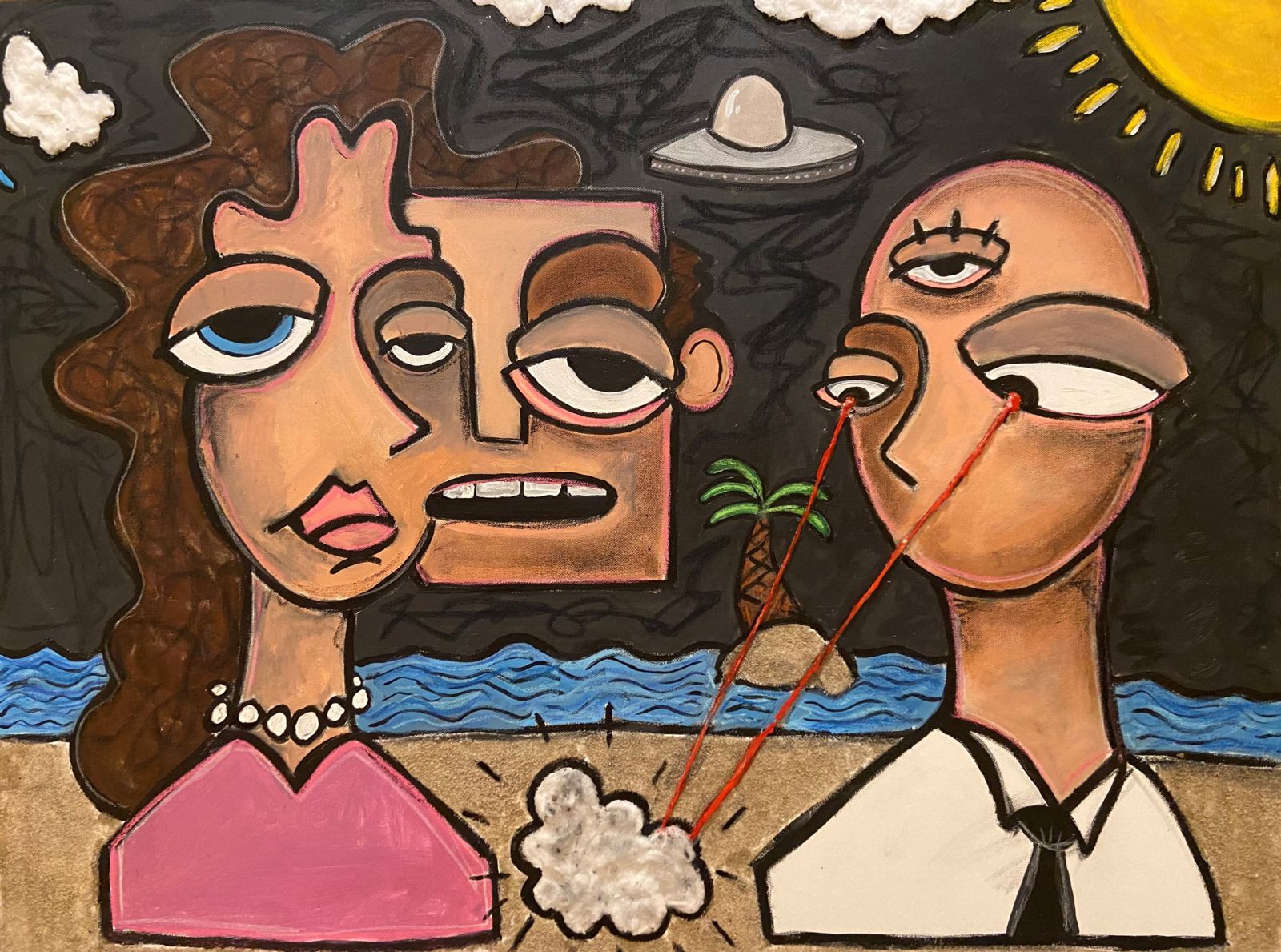 Lasers on the Beach
2023
Acrylic, charcoal, string, sand, and cotton balls on canvas
30 x 40 inches