Please select a year.
Towards Abstraction: Lucas Aiden Lebowitz
Release Date: July 05, 2023
This week's featured artist from the exhibition, Towards Abstraction, on view at Town Hall through August 3rd is Lucas Aiden Lebowitz. As a young artist at the beginning of his artistic journey, Lucas Aiden's work transforms French curves, drafting triangles, and protractors into a kaleidoscopic composition. Drawing implements traditionally used in executing mechanical drawings or architectural plans are transformed beyond their original functions as drawing aids to serve as the framework for Lucas Aiden to explore color relationships and line work.
Lucas Aiden Lebowitz has been busy learning and doing art since he was in Kindergarten. In April of 2020 was when he found the love and passion for it. To him, "Every child is an artist!" - Celeste Lebowitz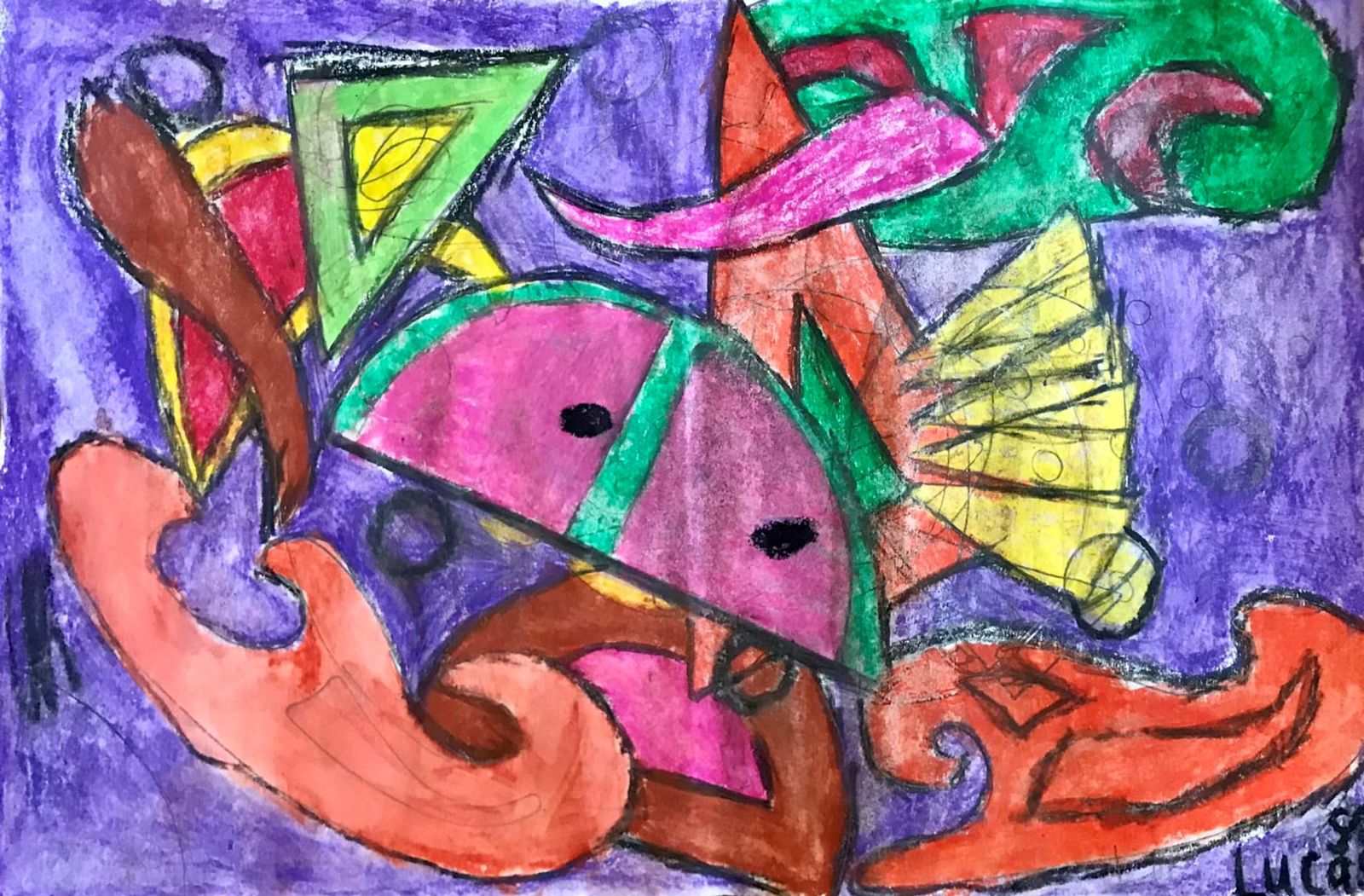 Vehicle Abstract
2022
Oil pastel, pencil, and paint on paper
12 x 18 inches