Please select a year.
Towards Abstraction Artist: Ivy Yang
Release Date: July 25, 2023
The first of this week's featured artists from the exhibition, Towards Abstraction, on view at Town Hall through August 3rd is Ivy Yang. Ivy's use of recognizable imagery and title, Koi, facilitates the viewer's understanding of her work. Ivy subverts this understanding through her paint handling of the background. With spare marks possibly describing ripples around the Koi, the substance though which they swim is uncertain. The viewer can interpret it as water, but also as a field in space. This uncertainty allows the viewer an expansive interpretation of the image rather than a literal interpretation.
"I have been interested in creating art ever since I can remember. I have a deep love for sharing my art and am incredibly thankful for the opportunity to share it with you." – Ivy Yang
To inquire about this work or to view others by Ivy Yang, please visit her website: www.artbyivyx.com or follow her on Instagram: @artbyivyx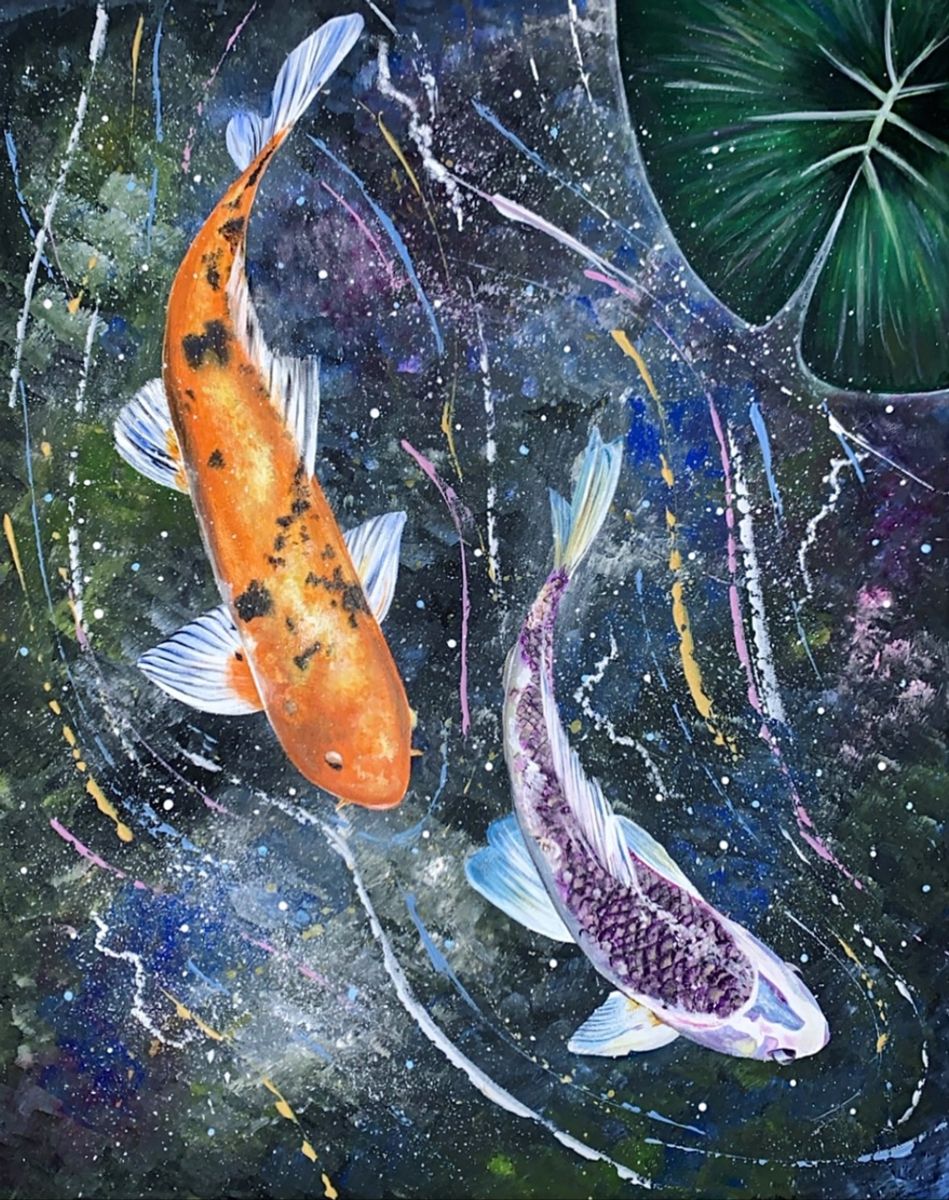 Koi
2020
Acrylic on canvas
24 x 20 inches