Please select a year.
Towards Abstraction Artist: Kalpna Hamilton
Release Date: July 28, 2023
The second of this week's featured artists from the exhibition, Towards Abstraction, on view at Town Hall through August 3rd is Kalpna Hamilton. When artists work in abstraction, the importance of titling a work is elevated. Kalpna relies on her titles, Poetry of the Pond and Ripples, to aid the viewer's understanding of her work. With Poetry of the Pond, through its title, it is made clear for the audience that the image is a poetic visual record of a pond which allows for a deeper understanding of Kalpna's marks and color choices.
"As an artist and microbiologist, I strive to find the intersection between art and science. Through the use of various forms of mixed media, my objective is to create a physical manifestation of the mind's eye." – Kalpna Hamilton
To inquire about this work or to view others by Kalpna Hamilton, please visit her website: www.artswestchester.org/profile/kalpna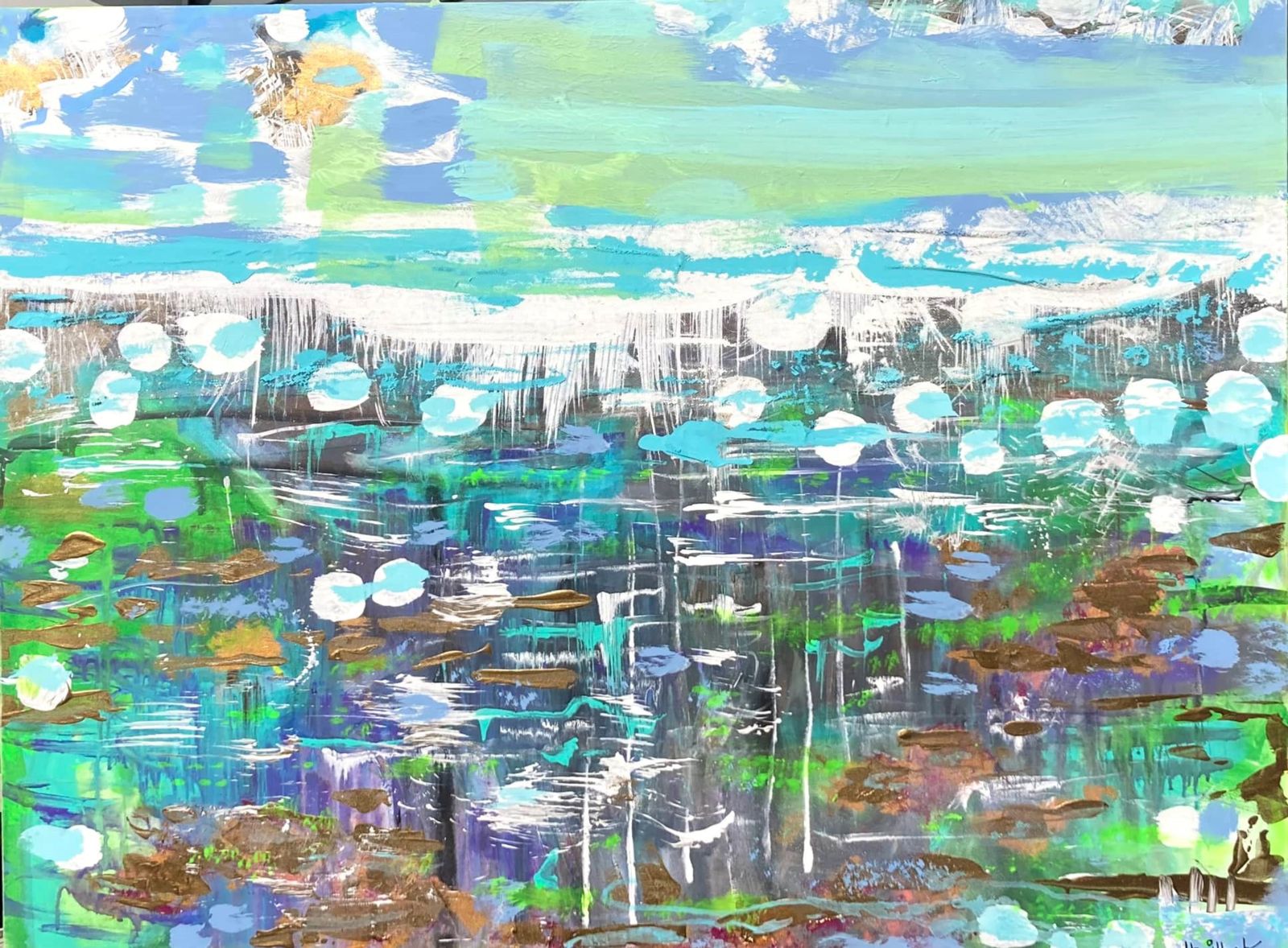 Poetry of the Pond
2023
Acrylic and mixed media on canvas
40 x 30 inches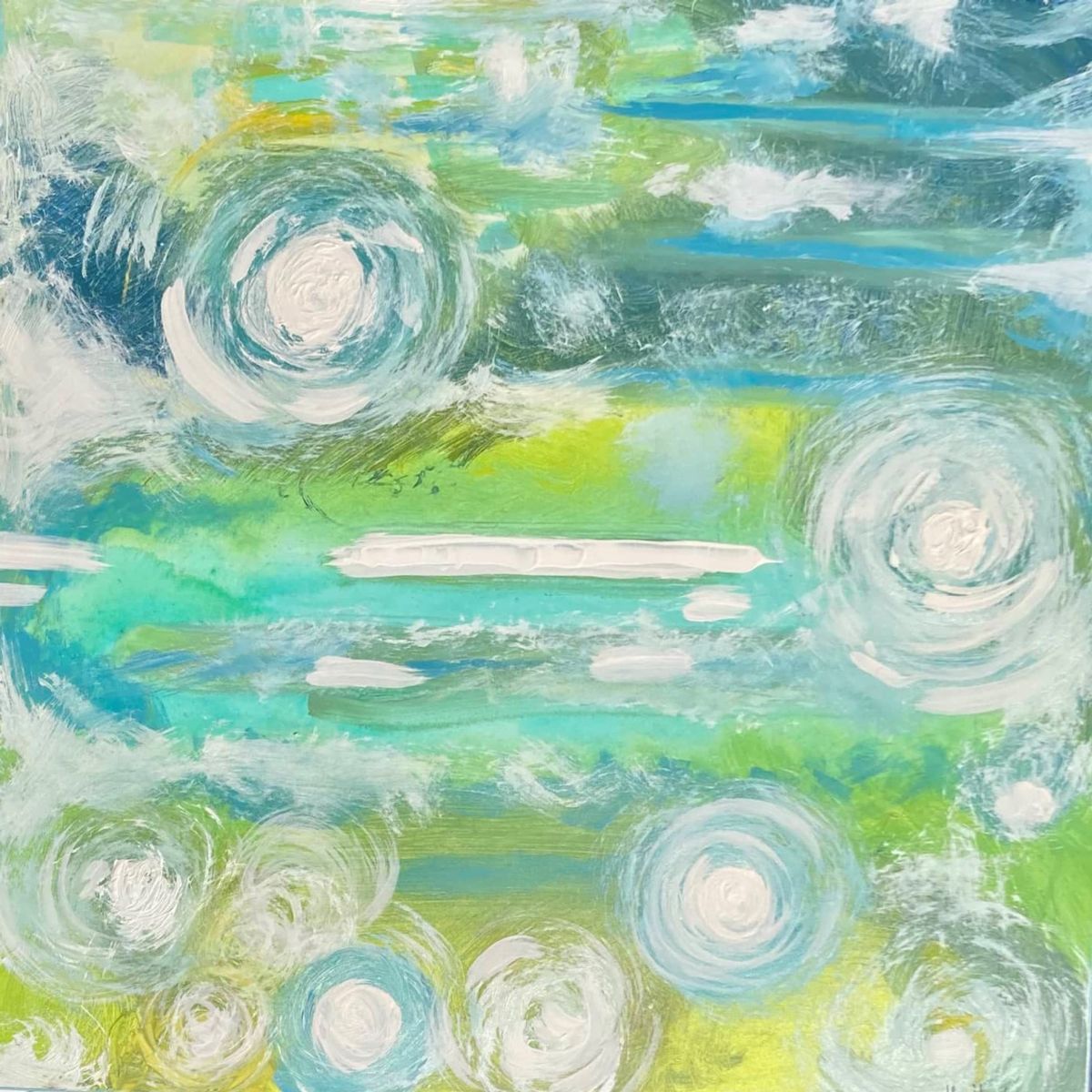 Ripples
2021
Acrylic on canvas
30 x 30 inches