Please select a year.
Iconic Cortlandt: Serenity on Lake Meahagh (Deputy Supervisor James Creighton)
Release Date: September 06, 2023
On view until November 3rd the exhibition, Iconic Cortlandt, aims to capture the essence of Cortlandt from the unique perspective of the Town's employees. Residents and visitors to Cortlandt have many opportunities to enjoy time out on the water. In this photo James Creighton captures a moment of serenity experienced by one of the Cortlandt Community Rowing Association's members on Lake Meahagh.
Jim has been volunteering on various Town boards and committees since 1997 and was elected to the Town Council in 2017. He currently serves on the Town Board as Deputy Supervisor. Jim has lived in the Town for 28 years and enjoys volunteering and spending time hiking, swimming, sailing, rowing, and relaxing on and around our beautiful lakes and the majestic Hudson River with his wife, Melissa, and their six children.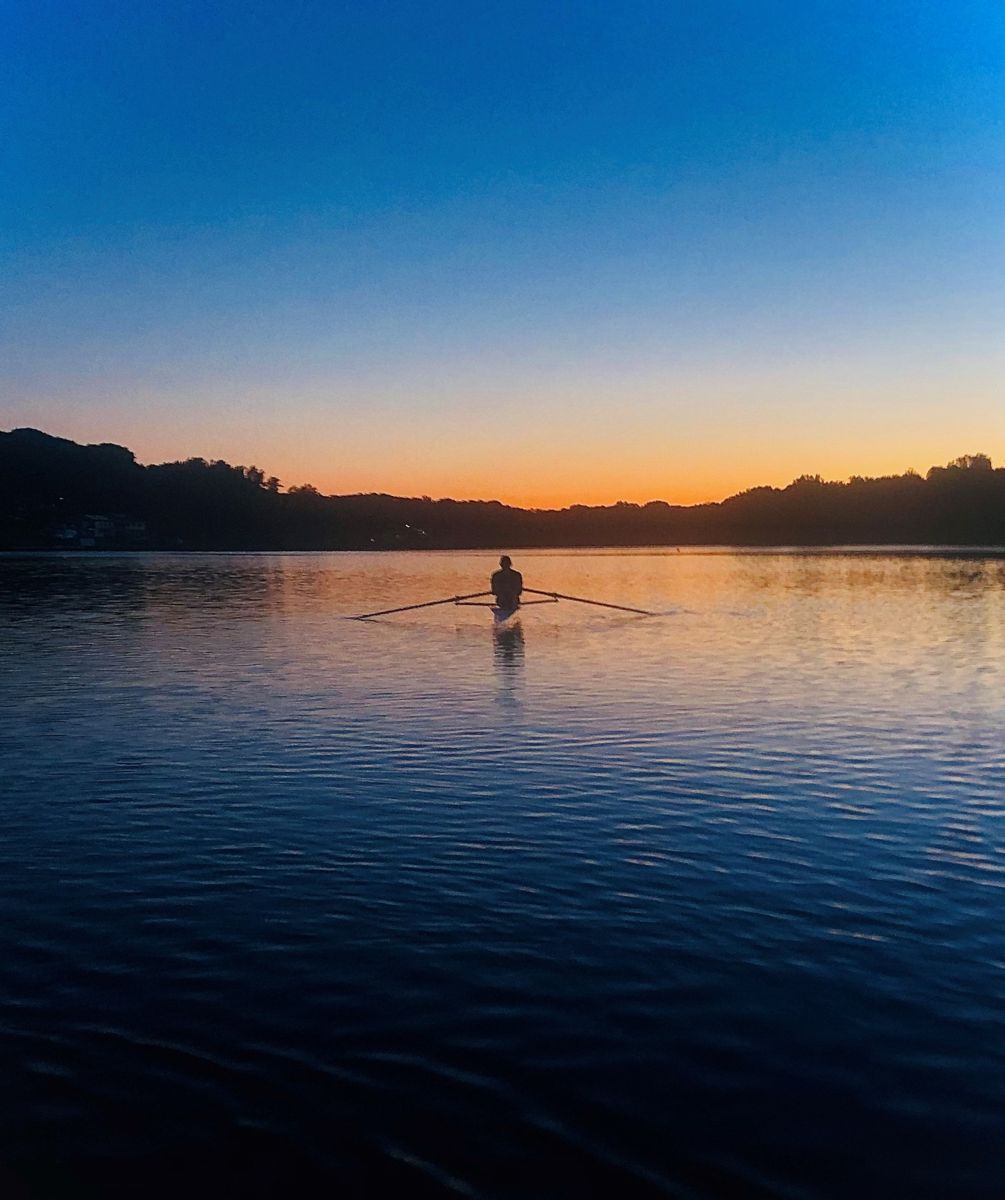 Serenity on Lake Meahagh
2020
Digital print on photo paper
10 x 8 inches