Please select a year.
Upcoming Earth Day Events
Release Date: March 29, 2022
Community Clean Up
Throughout the month of April, the Town of Cortlandt Green Team is encouraging residents to participate in a community clean-up. All you have to do is gather friends and family and sign up! We'll provide the gloves and bags. Pick up your supplies at Town Hall, 1 Heady Street, Cortlandt Manor, Monday-Friday between 9am-3pm. Are you a student? Participating in a clean-up can count as community service hours for middle and high school students! To sign up, please complete this form.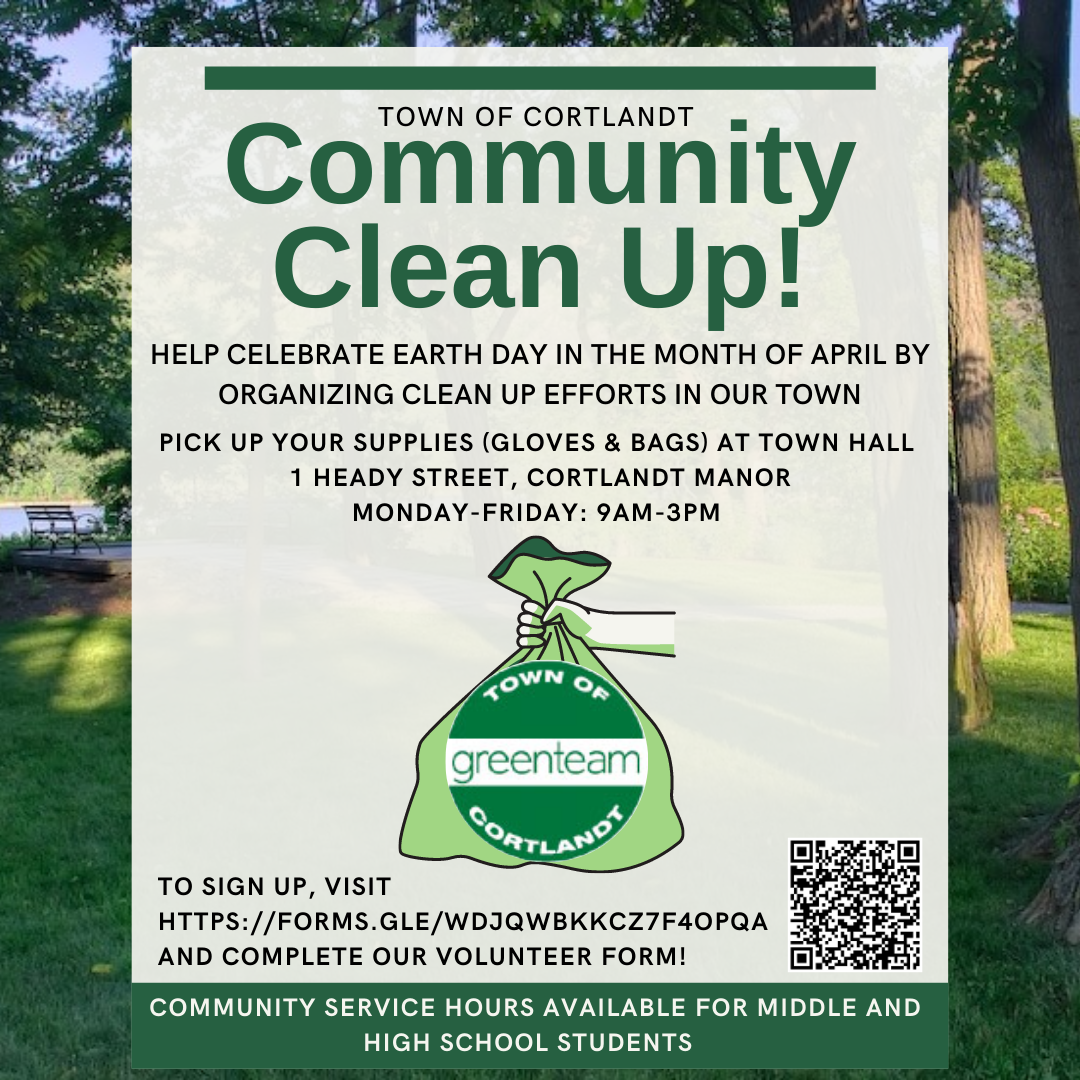 Earth Day Artwork Submissions
What does Earth Day mean to you Cortlandt? This year, the Town's Green Team is asking residents of all ages to send us a work of art related to the Earth Day theme for a chance to be featured on our social media platforms! It can be a drawing, painting or photo. The submission deadline is on Wednesday, April 20th, please email Supervisor@townofcortlandt.com. Thank you!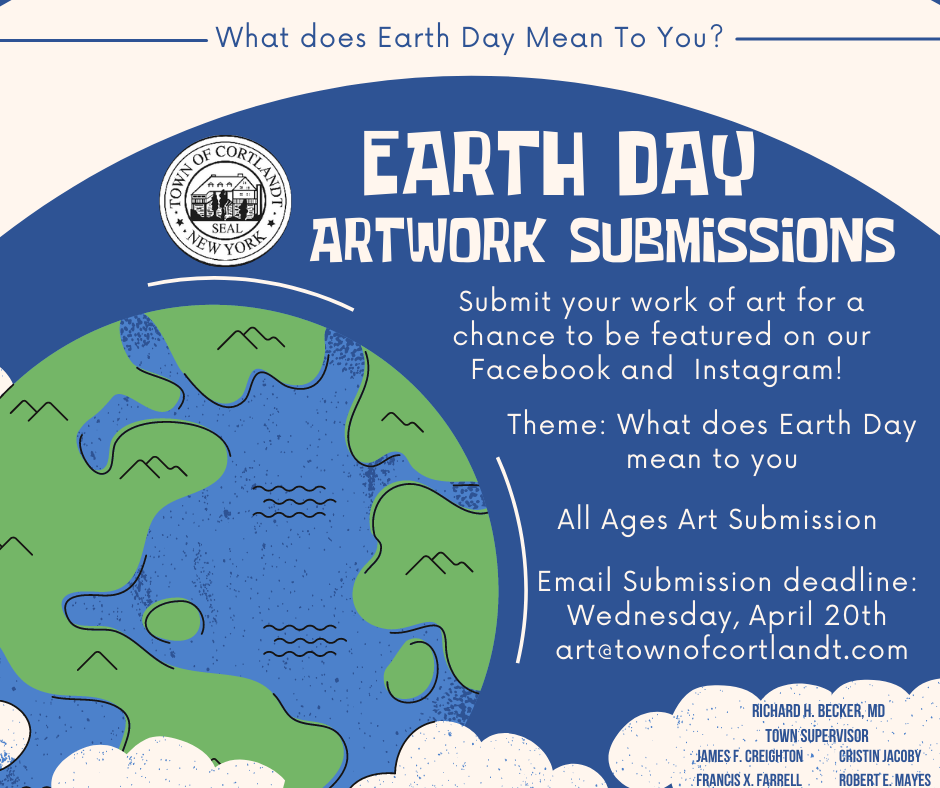 Mobile Shredder
Help to recycle paper and reduce identity theft! Shredding personal documents serves a double purpose-- to recycle paper as well as protect sensitive information against identity theft -- the fastest growing crime in the nation. Residents may bring confidential personal papers for shredding to Cortlandt Town Hall Parking Lot, 1 Heady Street, Cortlandt Manor on Earth Day, April 22nd from 10am-1pm*. For more information, please visit https://environment.westchestergov.com/residents/recycling-guidelines/mobile-shredder.
*first-come-first-served basis, as the Mobile Shredder unit can reach its maximum capacity before closing time.
Earth Day Hike
Discover the Beauty in Cortlandt and learn about the nature and history of Croton Point Park! To reserve your spot, please email RSVP@townofcortlandt.com or call (914) 734-1002.