Please select a year.
Got Art Cortlandt? Artist of the Week: Victoria Rocco
Release Date: August 23, 2022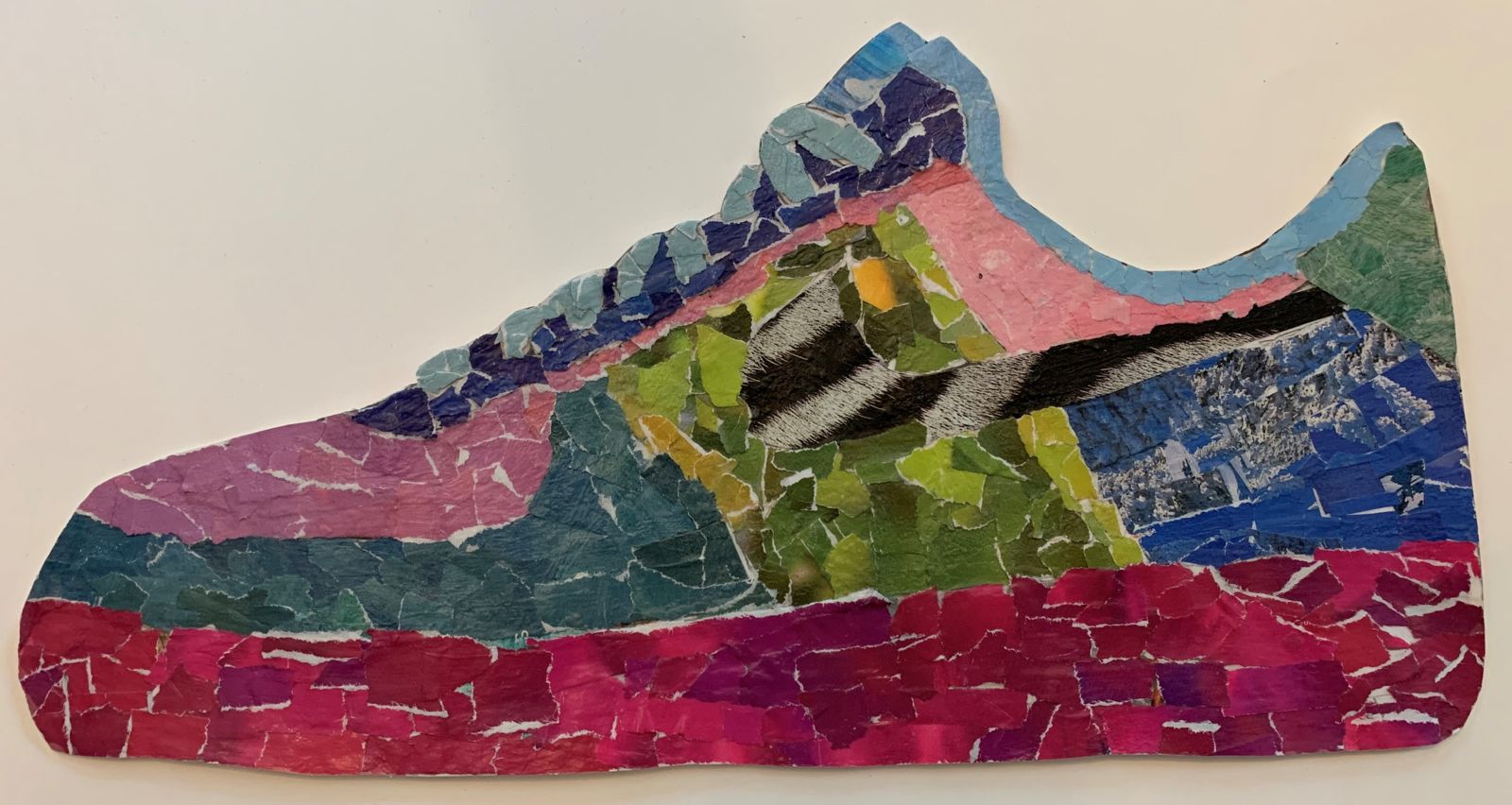 Artist of the Week:
Victoria Rocco
Derek Gores Sneaker, 2022
Magazine and newspaper on paper
6 1/2 x 12 3/4 inches
Victoria Rocco is excited to participate in the Got Art Cortlandt? 2022 exhibition as one of the under 18 selected artists. A deliberate assemblage of magazine and newspaper, her work is a contemporary exploration and reinterpretation of iconic pop culture objects.