Please select a year.
Passing of Former Supervisor Charles DiGiacomo
Release Date: December 31, 2022
We are saddened to announce the passing of former supervisor Mr. Charles DiGiacomo, who served as Cortlandt Town Supervisor from 1980 – 1990 and prior to that, on the Town Board. We extend our sincere condolences to his wife Theresa, his daughter - Community Center Director Dawn Mahoney and all his family and friends.
-Richard H. Becker, MD
Town Supervisor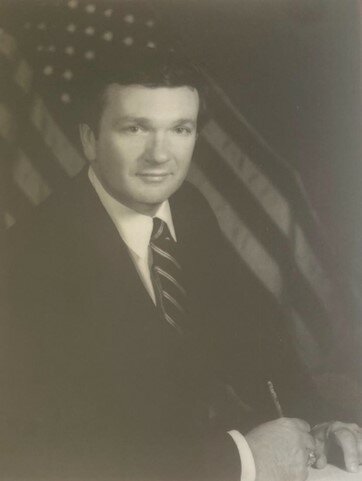 https://nardonefuneral.com/tribute/details/2363/Charles-DiGiacomo/obituary.html
The family of longtime Cortlandt Manor, NY resident Charles G. DiGiacomo is profoundly sad to announce his passing on December 29th after a recent illness at the age of 82.
Charlie was born on June 14, 1940, to Bertha and Charles DiGiacomo, Sr and grew up in Ossining, NY.
He is survived by his devoted wife, Theresa (Terry) for over 60 years of marriage, his three loving daughters: Deborah (Michael) Covino, Dana (Davide) Volpe, and Dawn Mahoney (Jason Bopp), five adoring grandchildren Lance, Michael, Jake, Ali, Elena, and sister, Janet.
He is preceded in death by his brother Frank Evans, Gail, and Beatrice.
He graduated from Ossining High School in 1958 as Class President. He obtained his bachelor's degree from Pace University. Additionally, he served in the US Army Reserves as a Second Lieutenant.
He then began his career with Exxon. His true love was serving the community as a Town of Cortlandt Council member and subsequently for ten years as Town Supervisor. Following his civic service, he co-owned a travel agency with his wife. He served as President of both the Peekskill Rotary Club and AWTA.
Calling hours will be held on Tuesday, January 3, 2023, at First Baptist Church, 690 Highland Avenue, Peekskill from 3-8 PM.
Funeral service at Church will be Wednesday, January 4 at 10 AM.
The burial will follow at Sleepy Hollow Cemetery.
In lieu of flowers, donations may be made to First Baptist Church.
To send flowers to the family or plant a tree in memory of Charles DiGiacomo, please visit Tribute Store