YES- Businesses & Town Residents

Businesses & Town Residents…HIRE A TEEN!
Y.E.S. is a FREE service provided by the Town which seeks to connect youth ages 14-18 with local businesses and town residents who have employment opportunities.
We have a database of over 400 local young people ages 14-18 who are actively looking for work.
Businesses—get help filling seasonal, part-time and year-round positions.
Town Residents—find teens to assist with tasks around your home.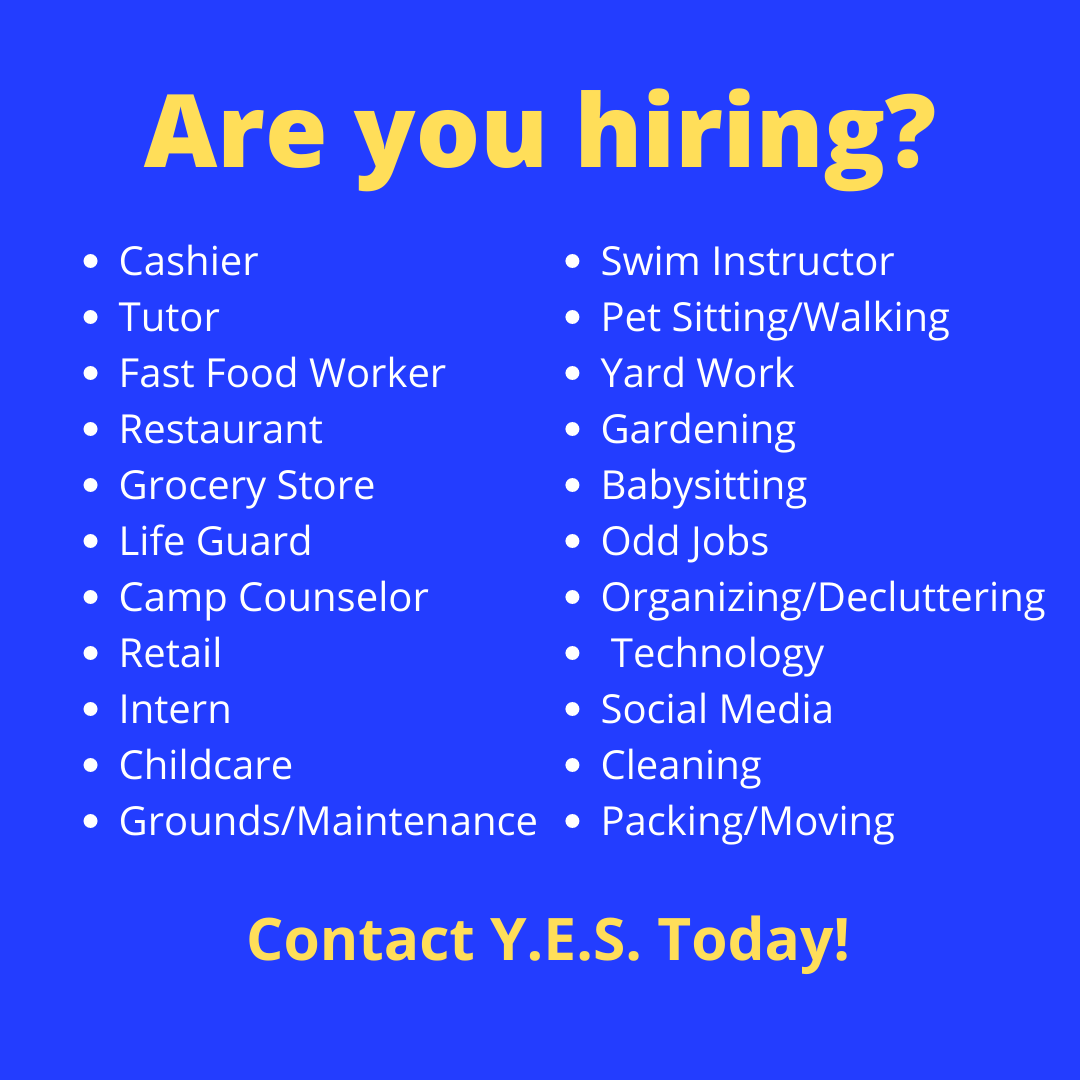 What to Expect
Y.E.S. will collect the details on your job and create a listing.

We will advertise your position.

Youth interested are responsible for applying and scheduling an interview with you. You determine their compatibility as well as negotiate the terms of employment with them.

Town Residents: Your jobs are given a number and your personal information is not included in the post. Teens contact the Y.E.S. office to request these details.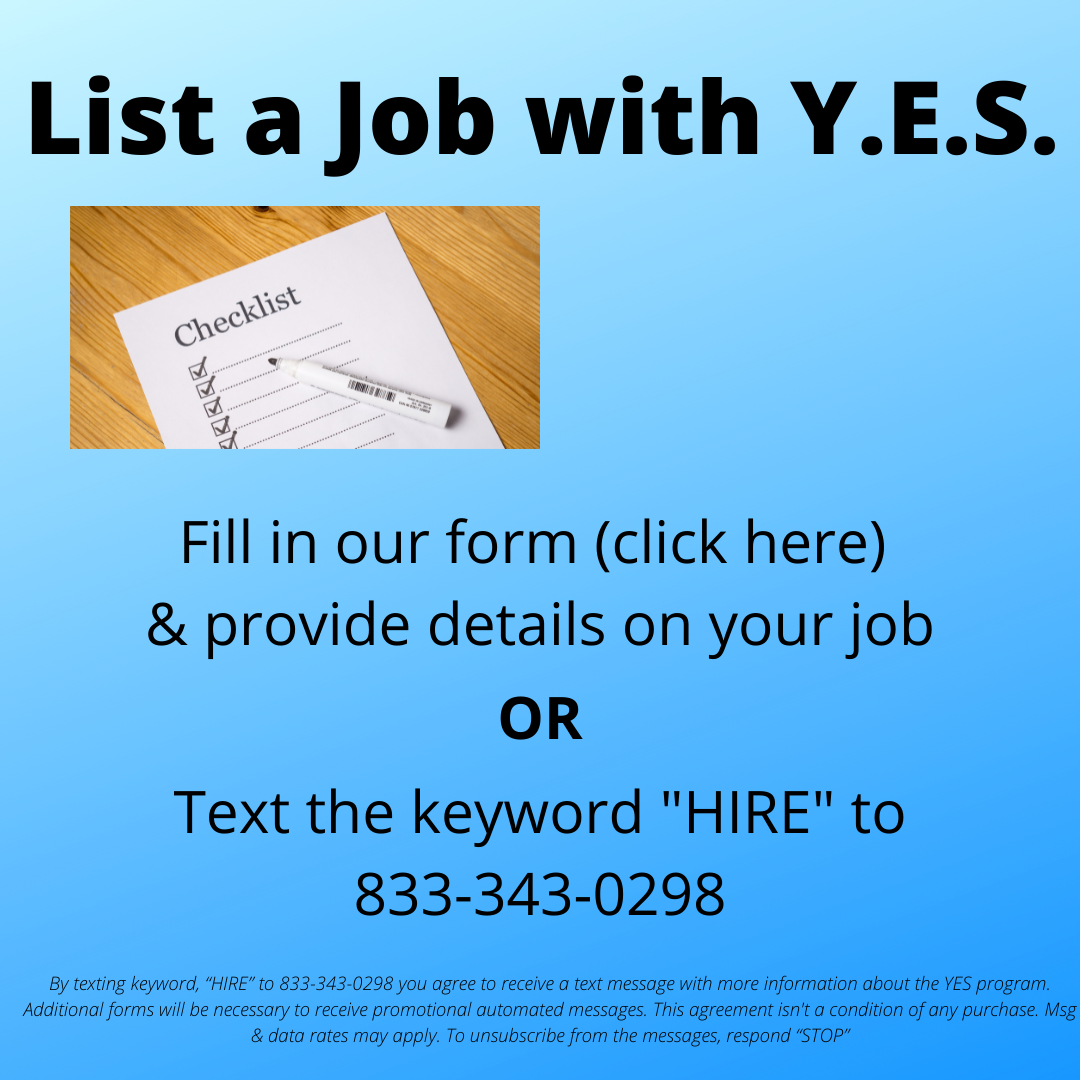 Questions?
Contact Program Coordinator Lisa Anderson
Email: YES@TOWNOFCORTLANDT.COM
Phone: 914-642-3027