Employers...Hire a Teen!
What to Expect
Businesses- get help filling seasonal, part-time and year round positions.
Community Members- get help finding teens to help with tasks around your home (babysitting, yard work, decluttering, etc.)
​Y.E.S. will help advertise your position(s) to connect you with youth actively looking for employment.

Youth interested in the position are responsible for reaching out and scheduling an interview with you, so you can determine their compatibility as well as negotiate terms of employment.
EMPLOYERS CLICK HERE to *Register Your Job Opportunity
*For businesses with reoccurring entry level job opportunities, please email us at YES@TOWNOFCORTLANDT.COM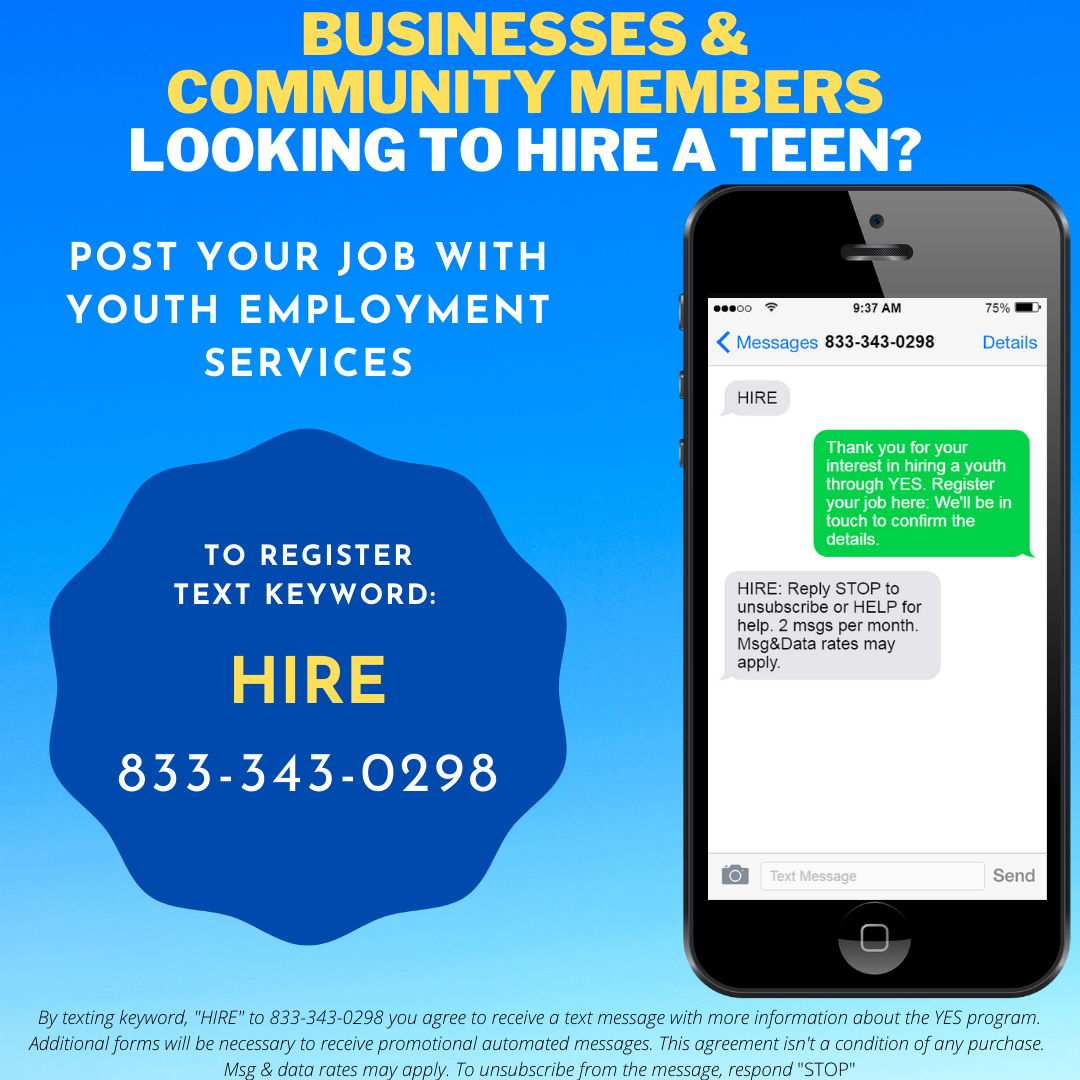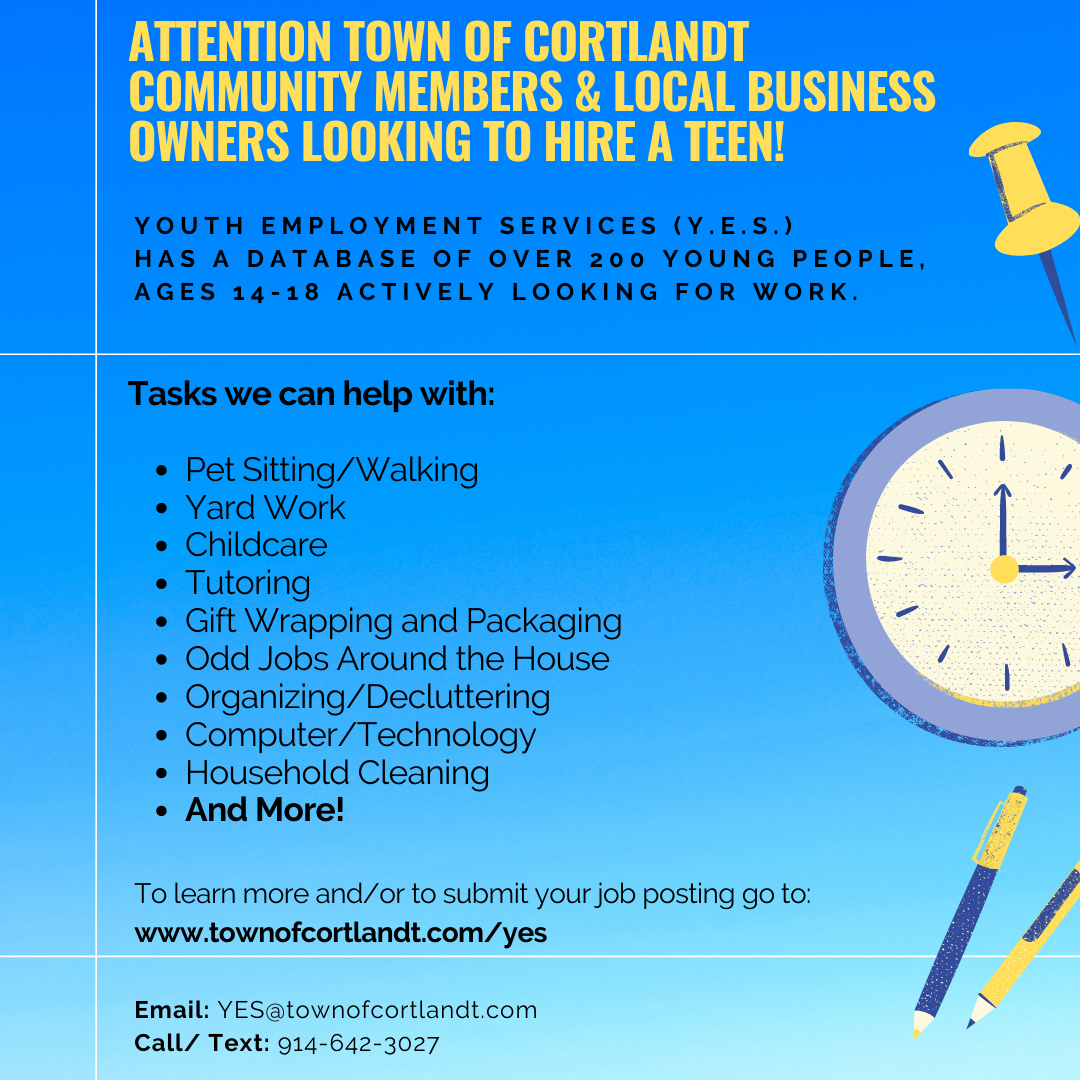 Questions?
Email: yes@townofcortlandt.com
Phone: 914-642-3027