Charles J. Cook Park Fitness & Nature Trail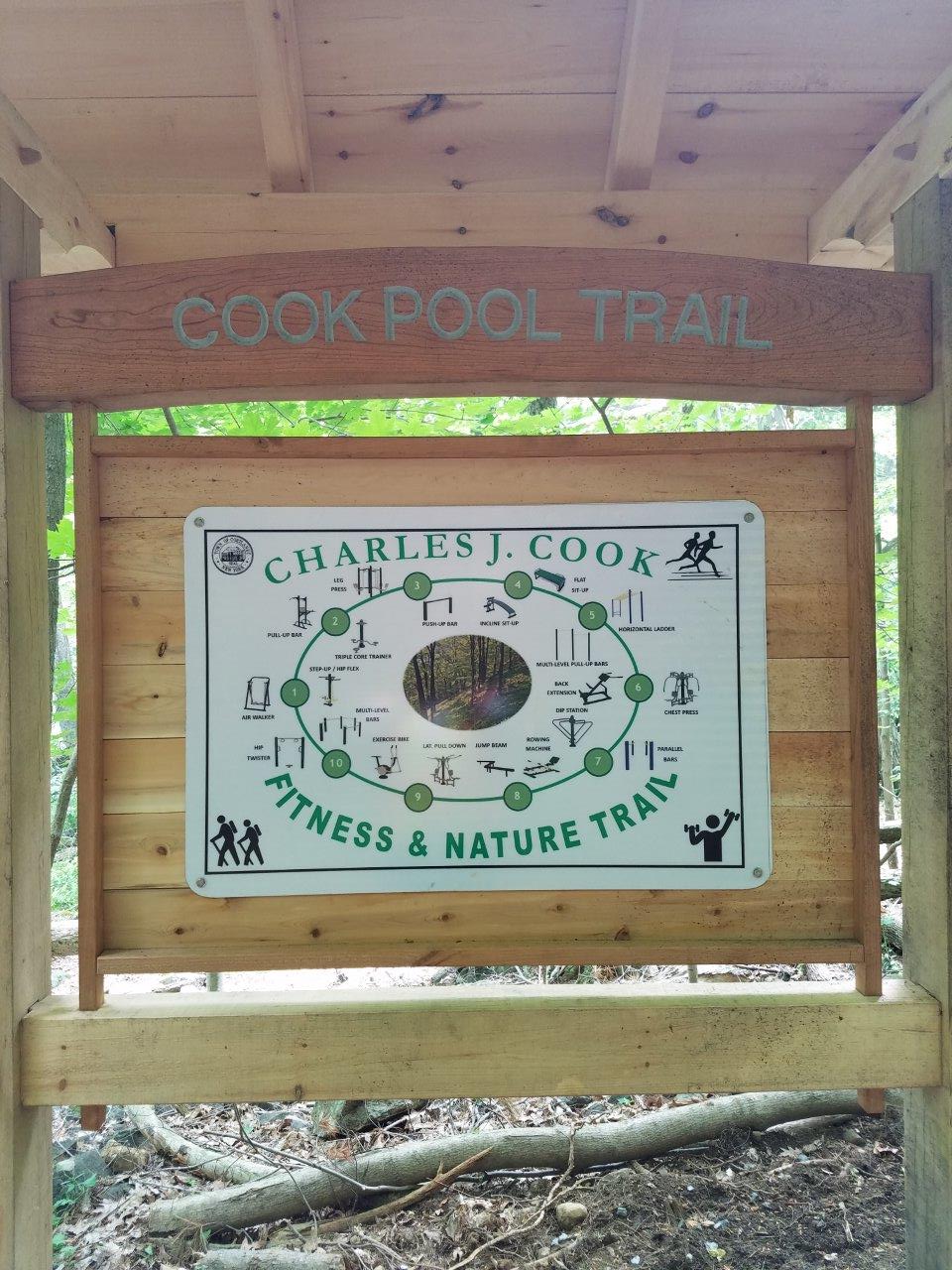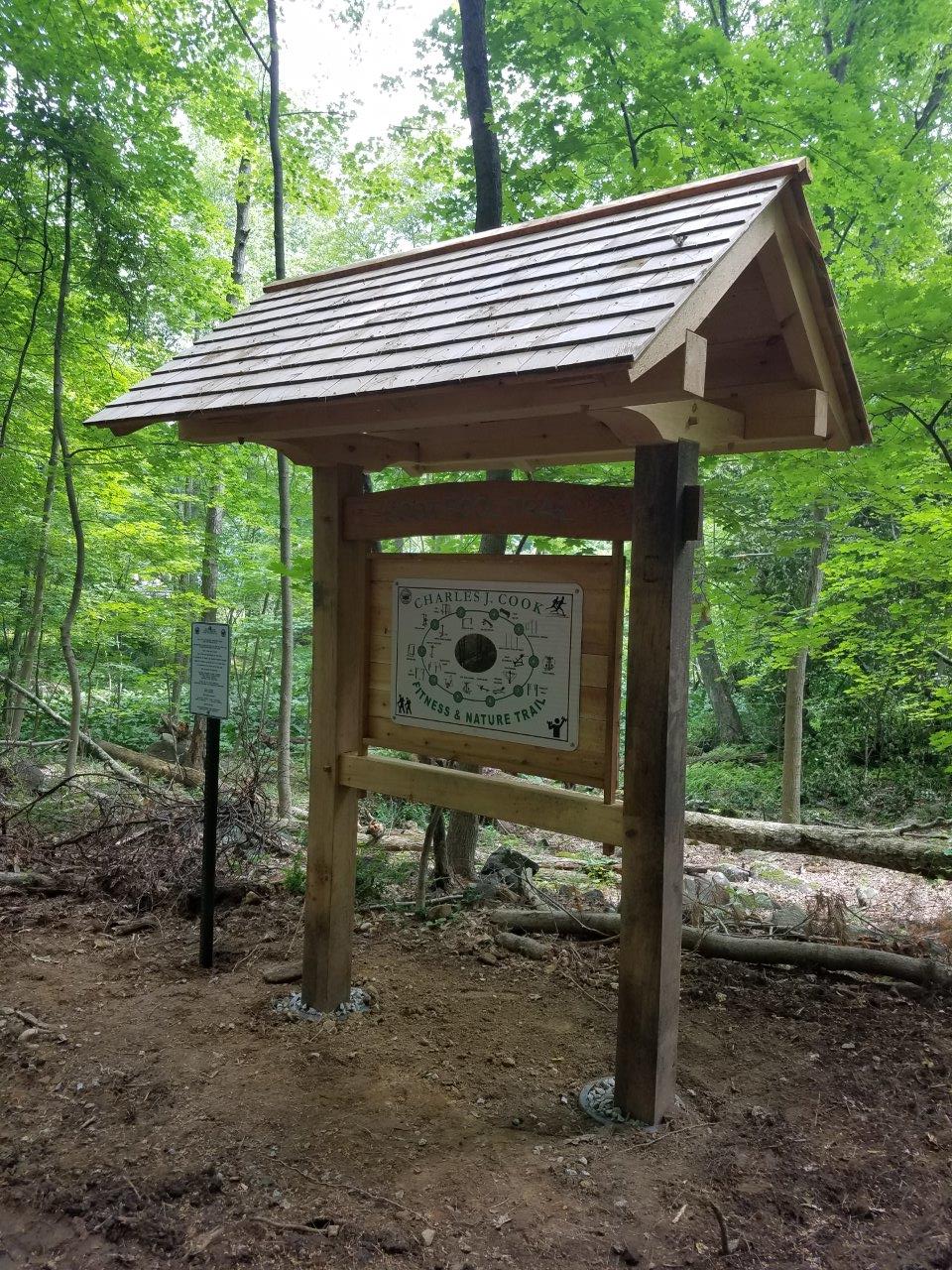 Completed in June 2018, The Charles J. Cook Fitness & Nature Trail at 293 Furnace Dock Road is located behind the pool complex and the Nor-West Office. Just follow the trail signs that lead to this scenic path.
A ½ mile loop through the woods provides 20 wellness stations along the trail with varying degrees of difficulty. You'll find instructional signs illustrating how to safely use each piece of equipment, as well as detailing which muscle groups the equipment exercises. Equipment includes leg press, chest press, push-up bars, and parallel bars. There are plenty of log benches to rest when you need a break, too!
Whether you're enjoying a leisurely walk in the woods or focusing on muscle gain and endurance, this nature and fitness trail has something for everyone!
CHARLES J. COOK FITNESS & NATURE TRAIL CONSTRUCTION SEQUENCE PHOTOS
Please contact the Department of Technical Services, Engineering Division at 914-734-1060 if you have any questions, comments, or concerns.