Sunset Park and Playground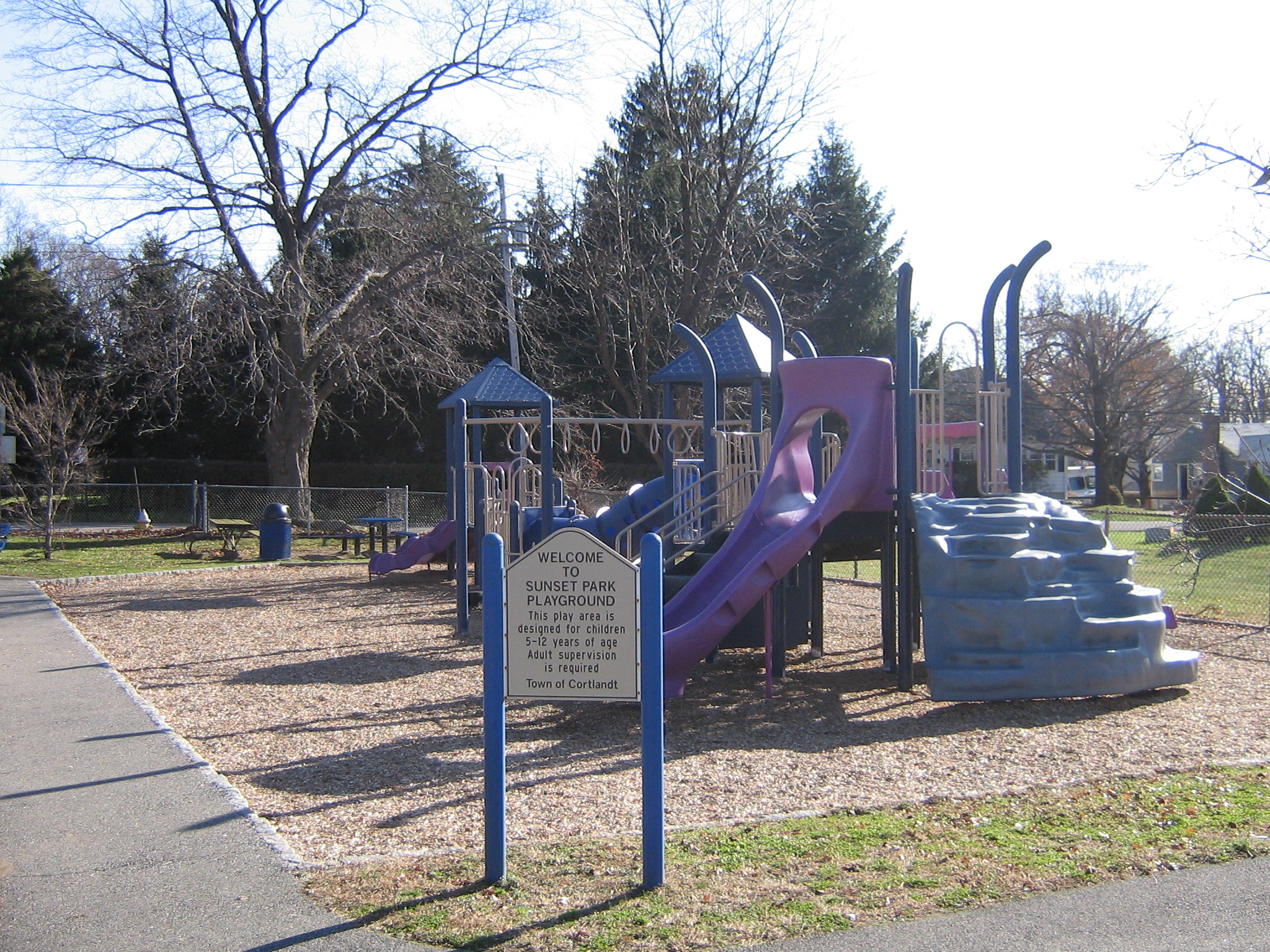 Located off Montrose Point Road, Sunset Park and Playground covers several acres. A new playground was constructed at the park in 2002. Designated for children ages 5 through 12, the playground was one of three completed that year. Offering a perfect retreat for younger children attending baseball games, the Sunset Playground overlooks the ball field.

Sunset Field is the home baseball field for the Hendrick Hudson High School Baseball Team. The Town also sponsors travel baseball teams in the summer and fall ages 13 through 18.

During the summer, the Town of Cortlandt Recreation Division offers a baseball camp for children, ages 5 through 16.

During the fall, the Town of Cortlandt Football League uses the top field. A variety of teams, consisting of students in grades 3, 4, 5 and 6, practice and compete at the Sunset Park Field. The Travel Team also host games here, at its home field. For information regarding the Football League, contact the Town of Cortlandt Recreation Division.

Seaboldt Field located across and below the playground is the home field and show case field for the Cortlandt National Little League. Little League children ages 5 - 12 play games on this field, spring, summer and fall.
---
Directions to Sunset Park and Playground
Route 9 North
To Montrose exit. Left off exit. Go North on Rte 9A for 3 miles or to the 6th traffic light (Montrose Fire House on right, Cortlandt Ambulance Corp is on left) Make a left and stay straight until you hit a light. Bear left onto Montrose Point Rd., up the hill fields will be on your right.