Teens… WANT A JOB?
YES is a FREE service provided by the Town which seeks to connect YOU (youth ages 14-18) with local businesses and town residents who want to hire teens.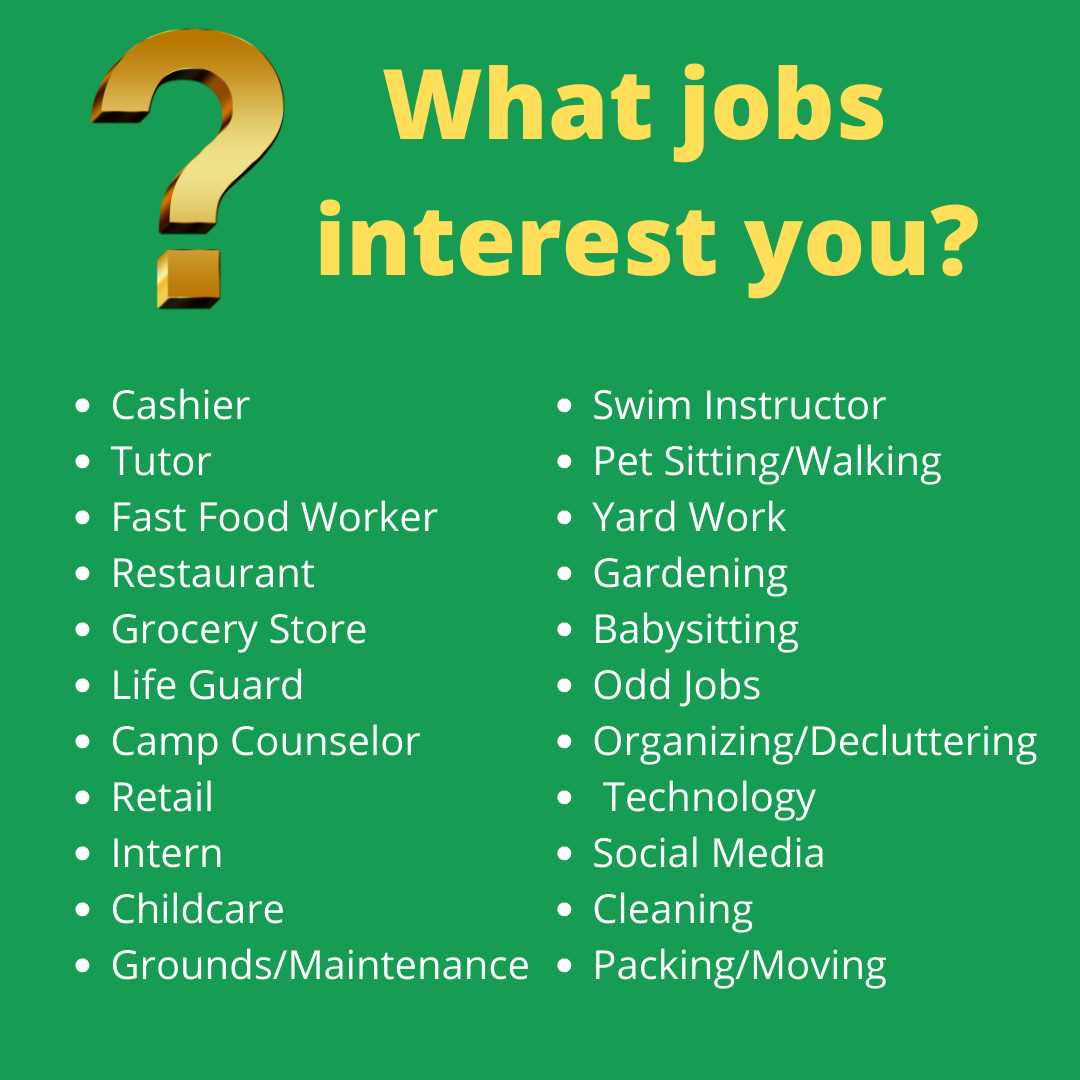 How it Works
Register with Y.E.S.

We get your parents' consent for you to participate

You get job listings in emails and text alerts of new jobs

You apply for the jobs you want and negotiate the terms of your employment (pay, hours, responsibilities)

Y.E.S. does not contact employers or apply for you

Work & earn money!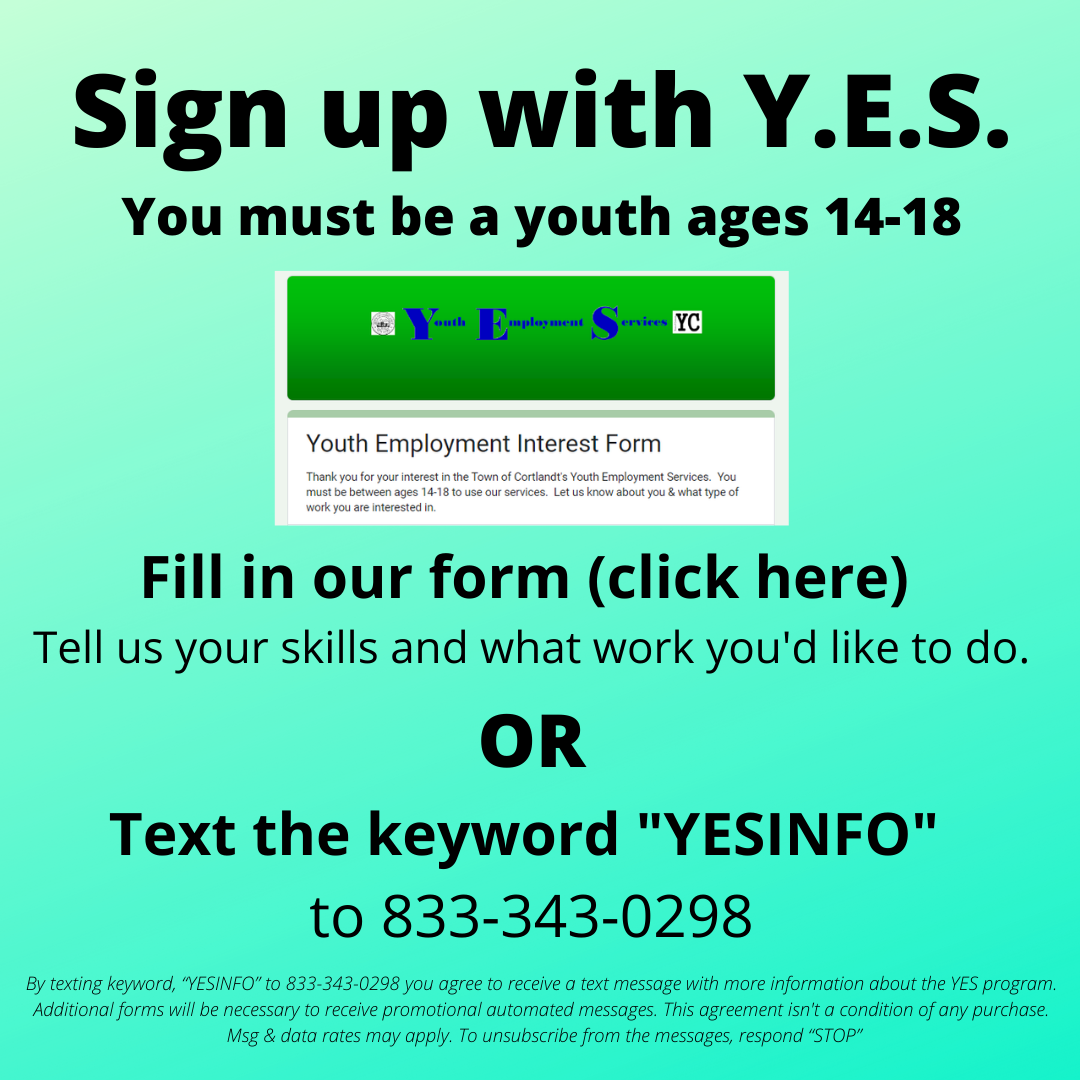 PREP FOR THAT JOB!
Y.E.S. is offering two free workshops on resume writing and interview skills this Fall. These are essential skills for job seekers. Learn tips to help you stand out and that will set you up for success.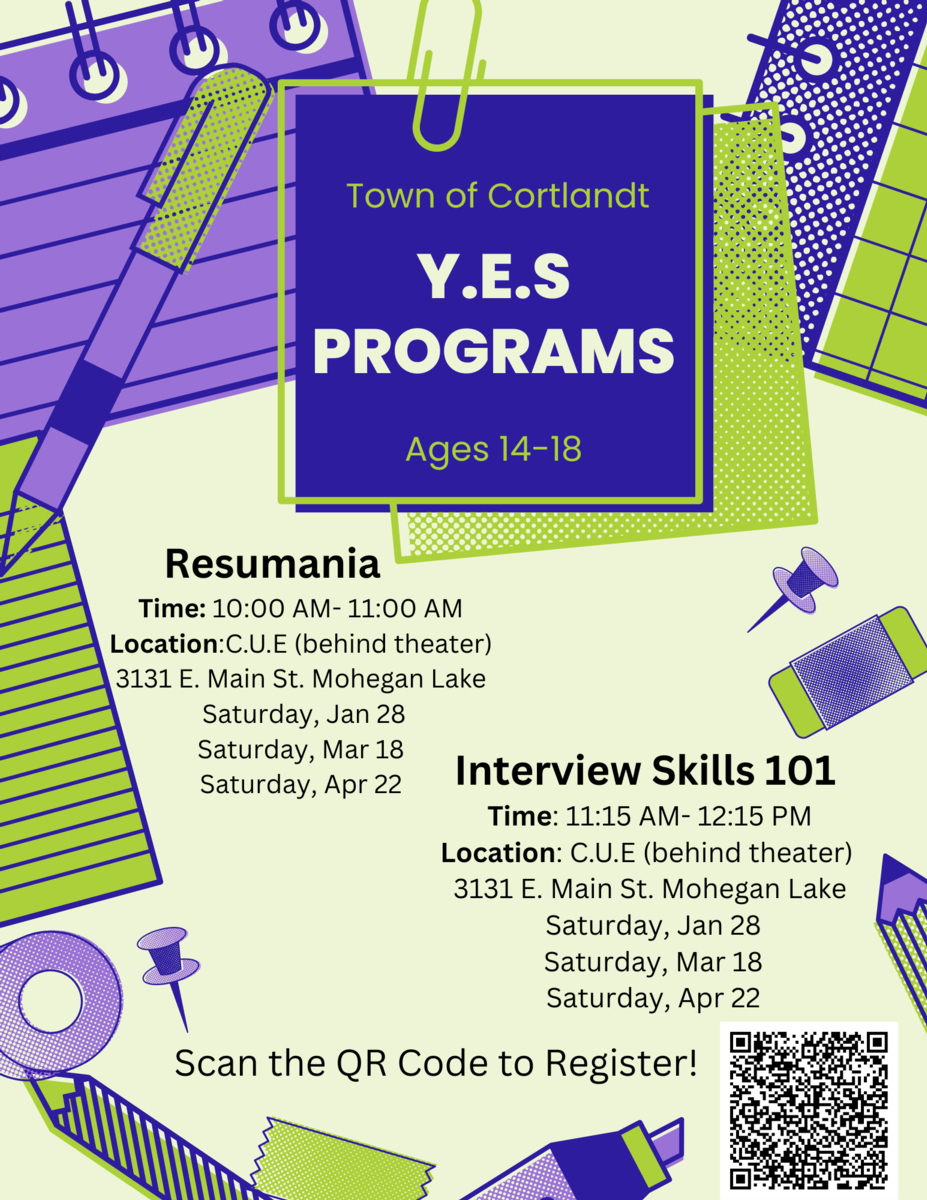 Questions?
Contact Program Coordinator Lisa Anderson
Email: YES@TOWNOFCORTLANDT.COM
Phone: 914-642-302